Ink Monstr provides comprehensive solutions for all of your Large Format Printing needs. From stickers and labels to banners and signs, we have the highest quality vinyl and other media to print anything you may need for an upcoming event or marketing and brand recognition.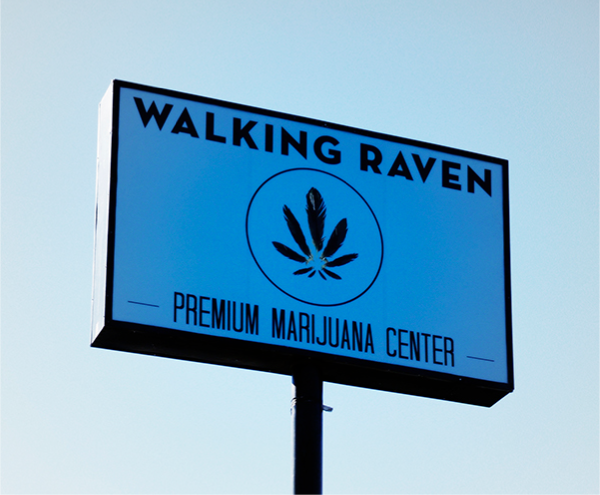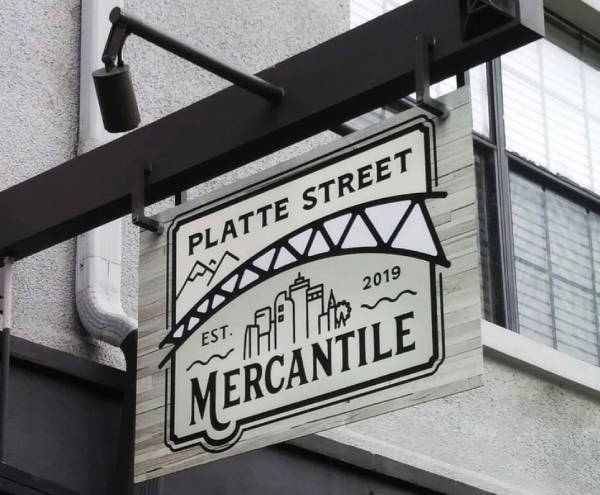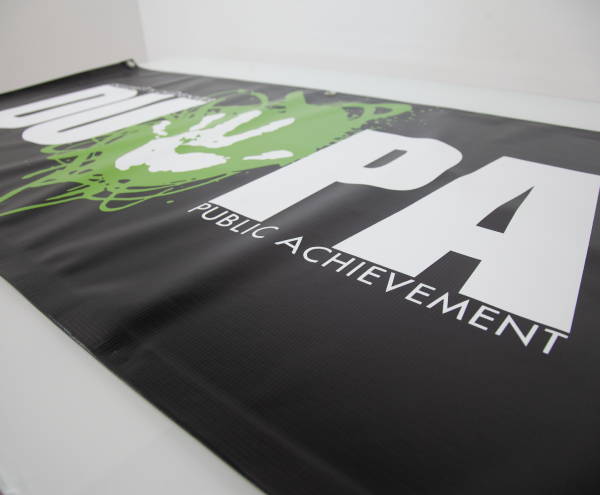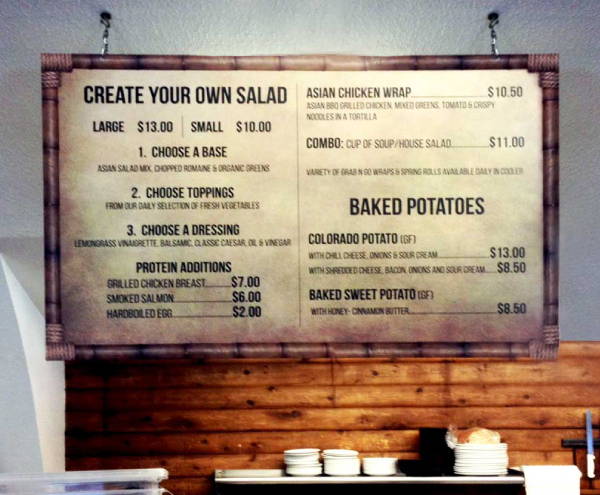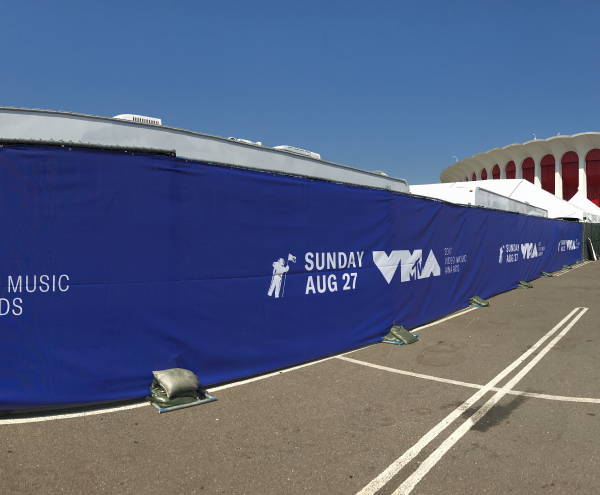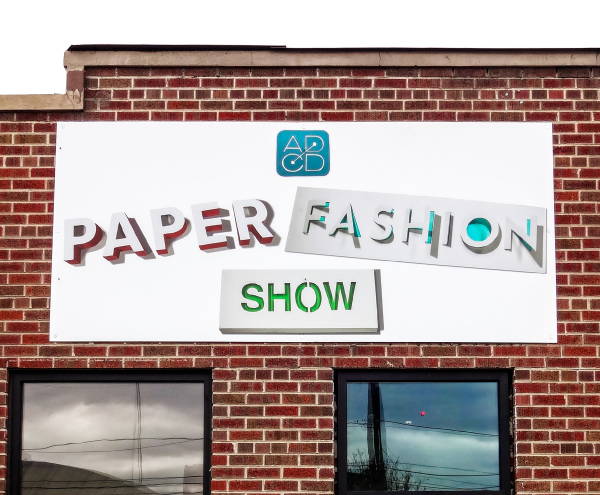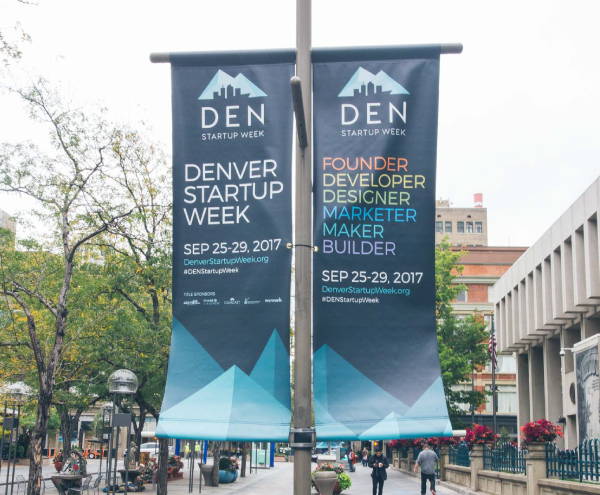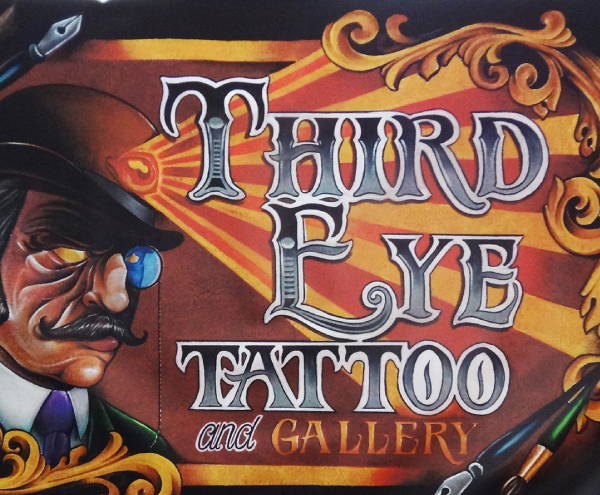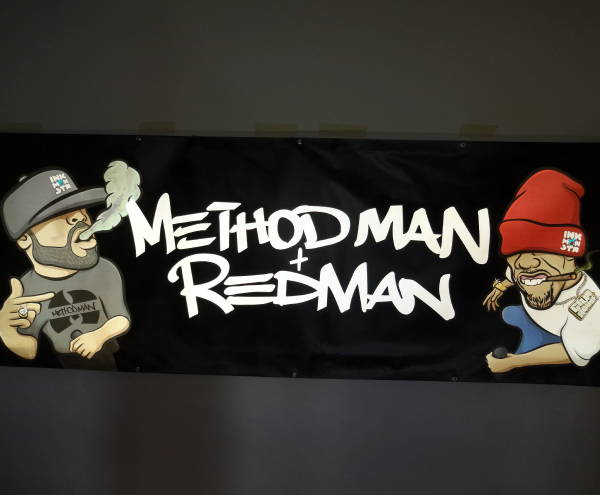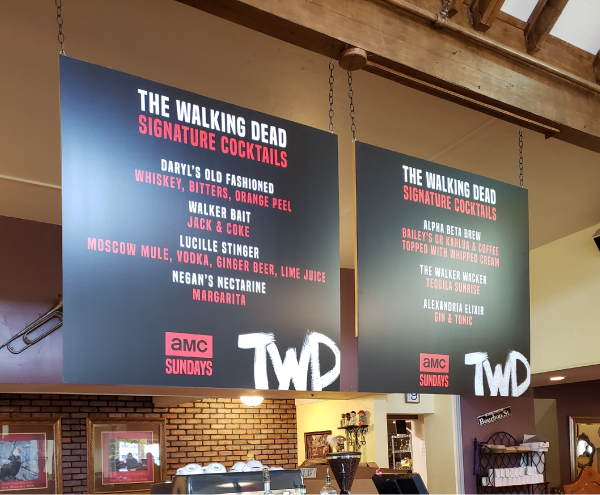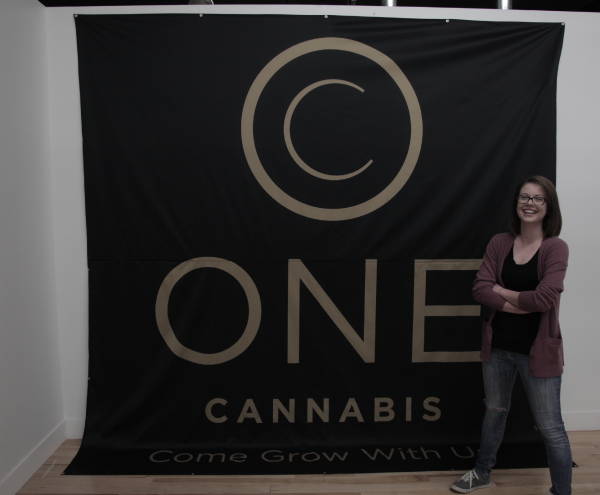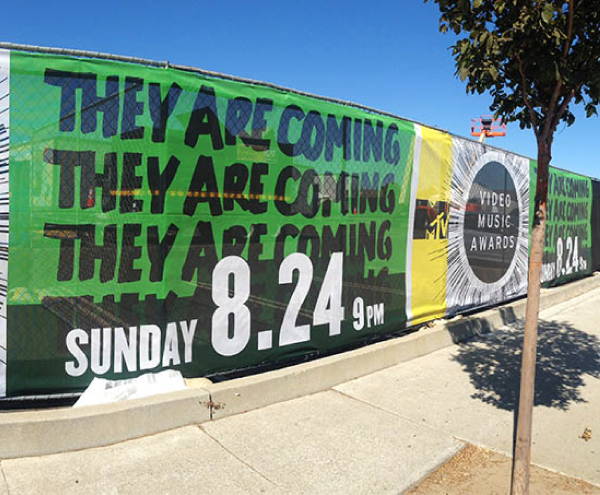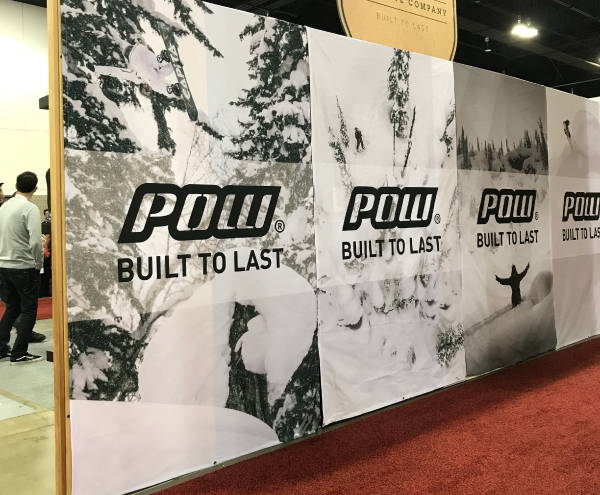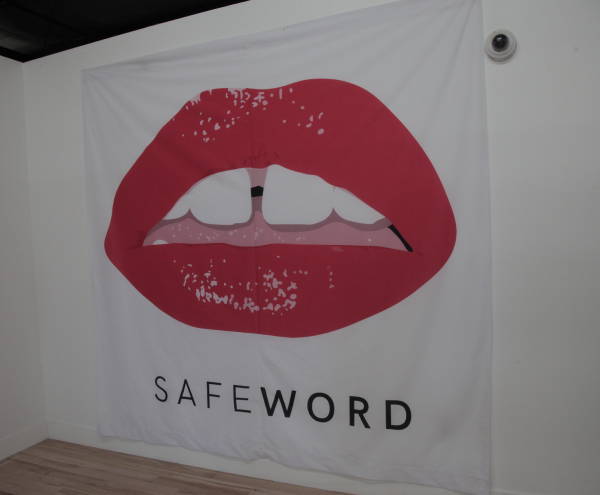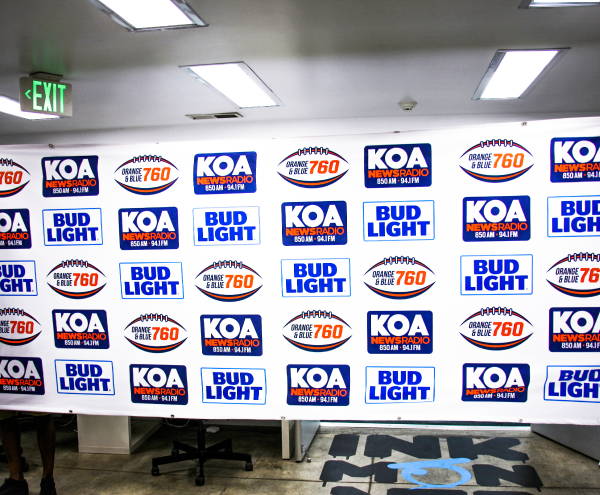 If you are looking for custom signage, you've come to the right place! Our signs and banners are 100% customizable. You choose the size, material and design, or work with our group of talented designers. With our digital printing capabilities, there are no color limitations, and turnaround times are unbeatable. We use only the highest quality 3M vinyls to ensure the best results and signs that stand out.
Ink Monster also offers SEG Signs and Pop-Up Banners.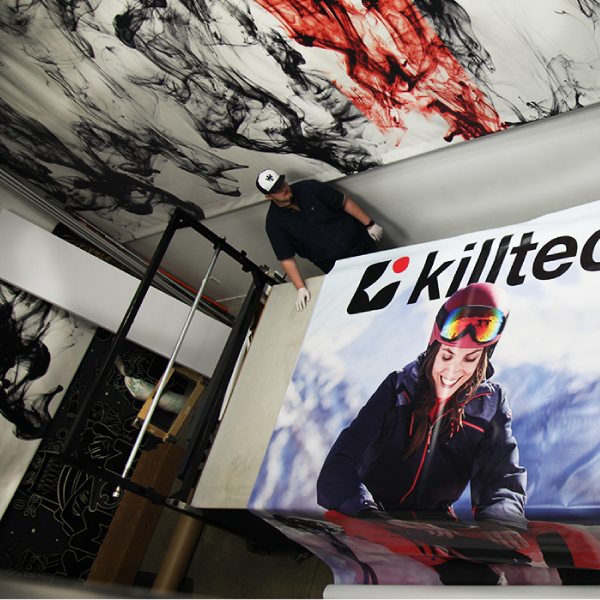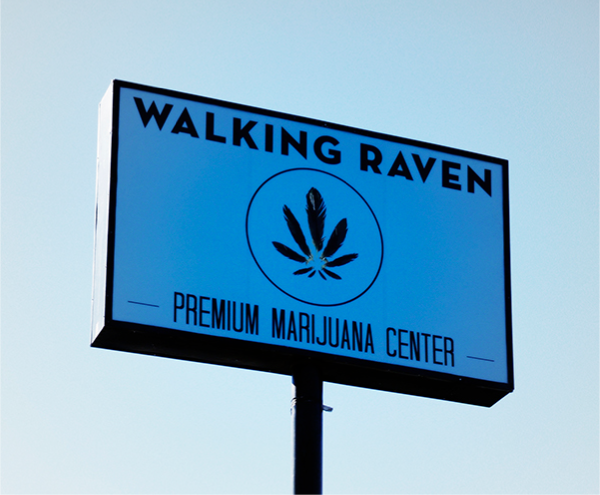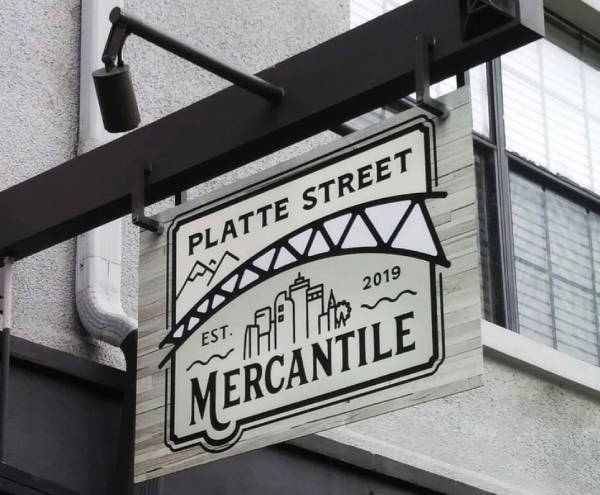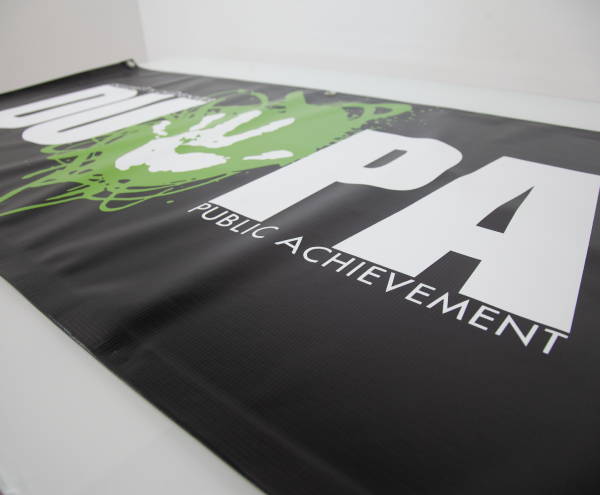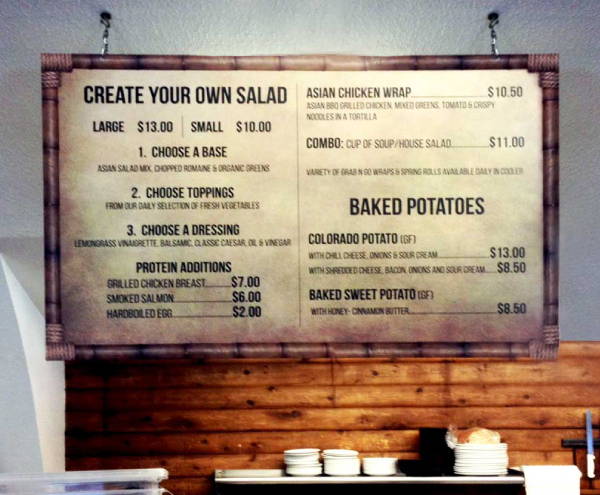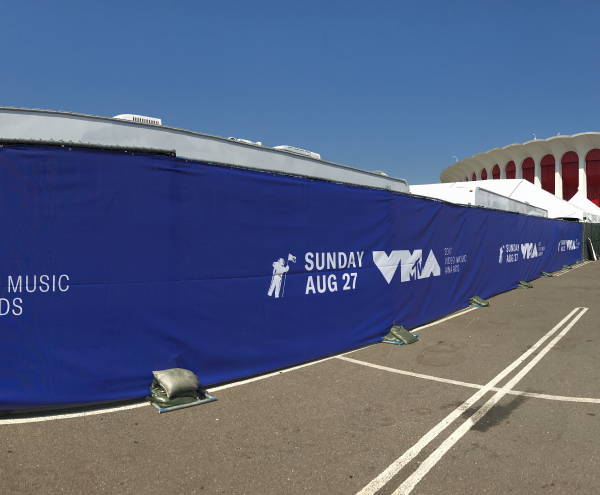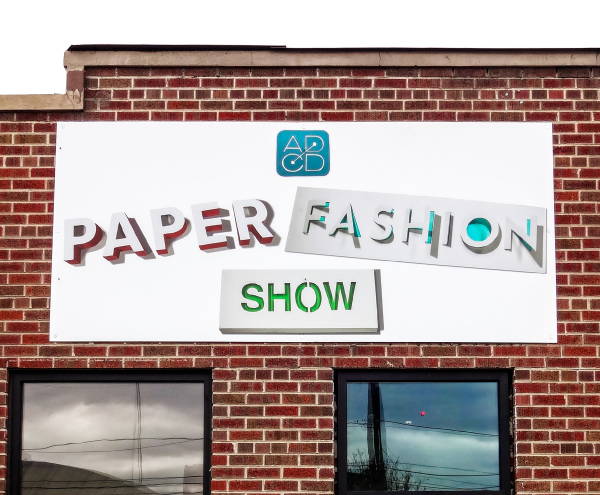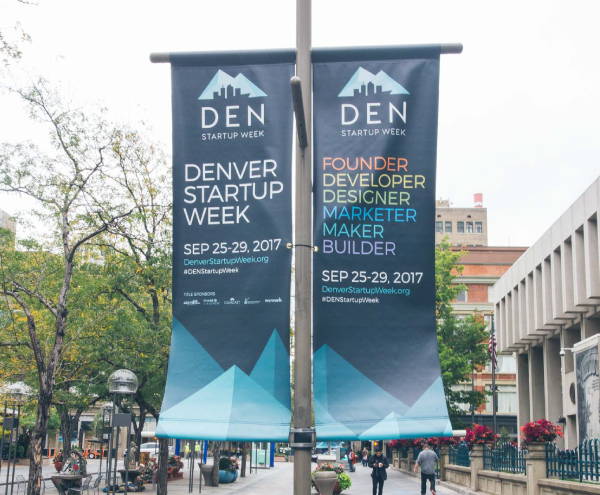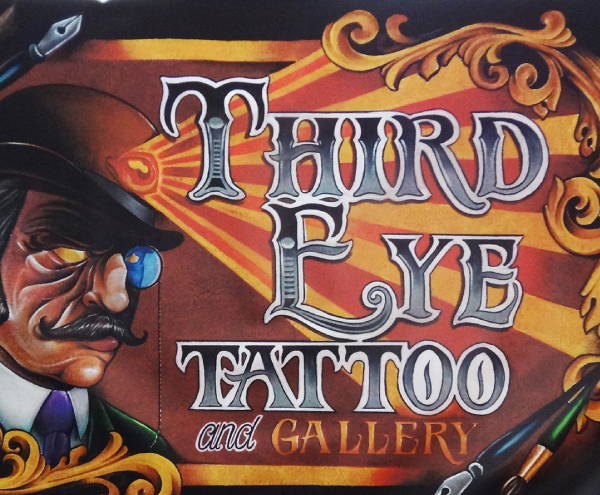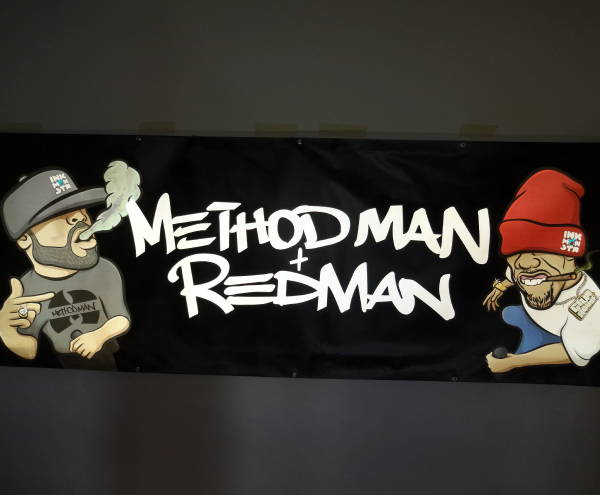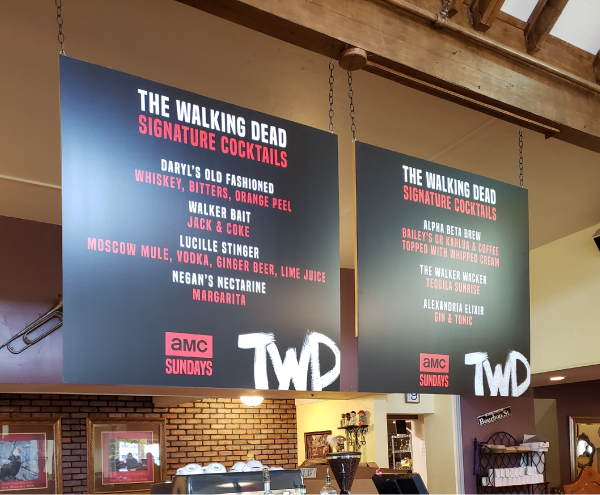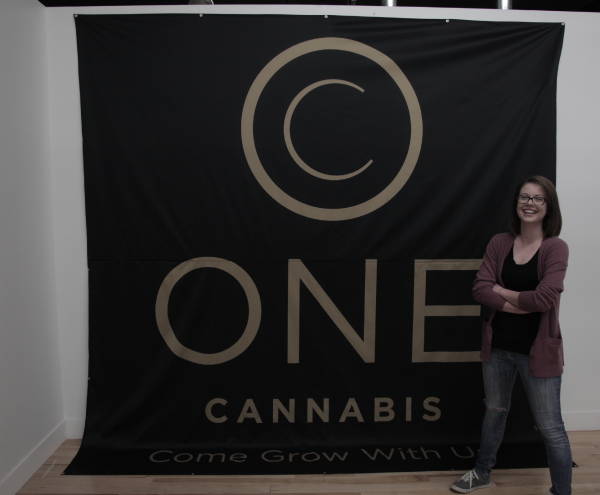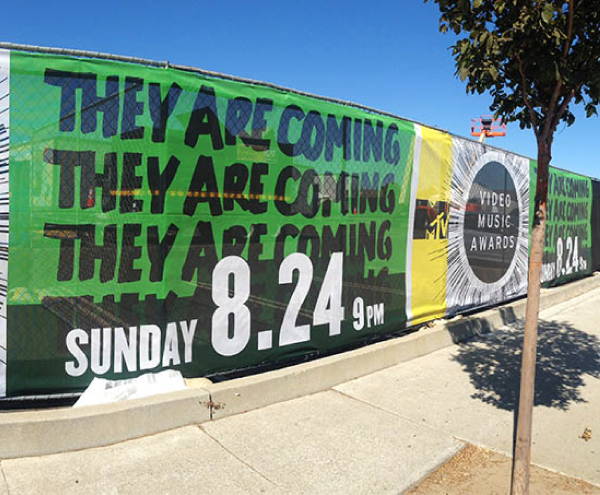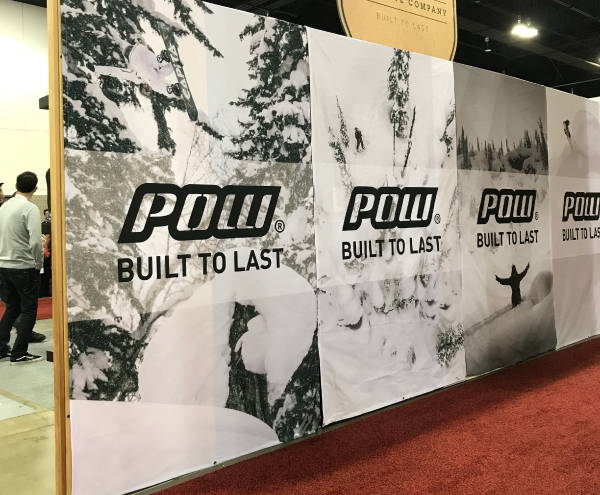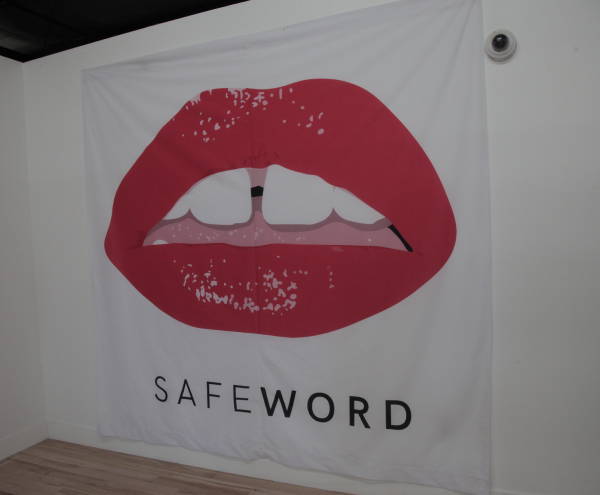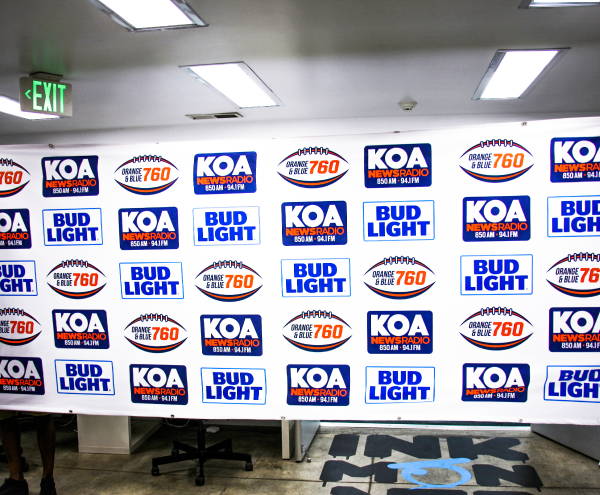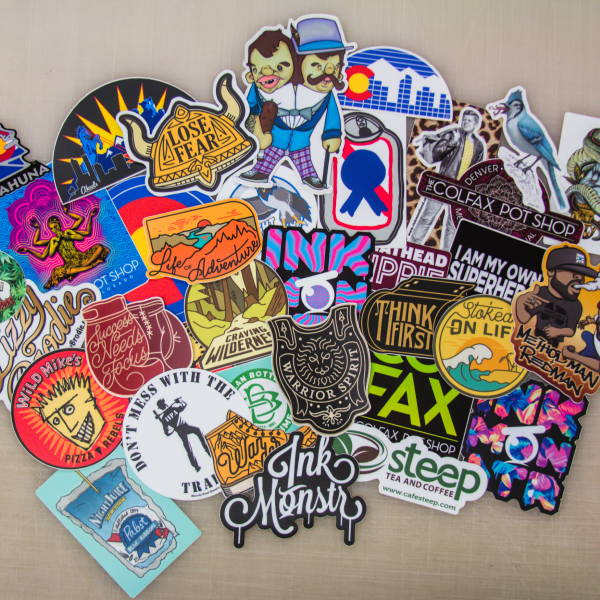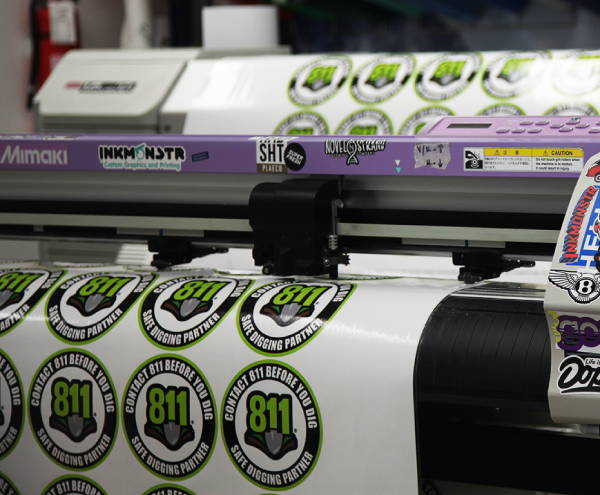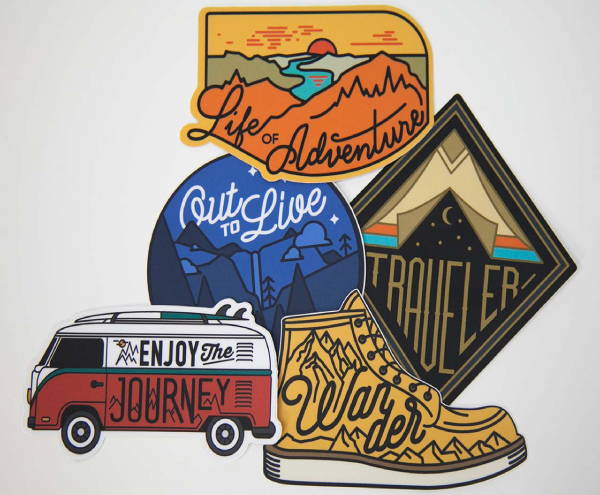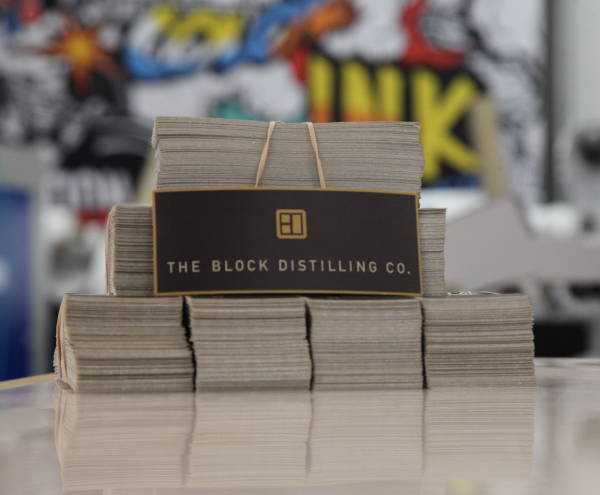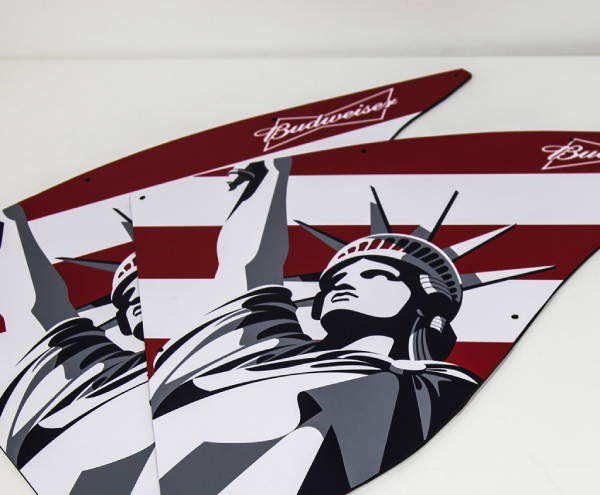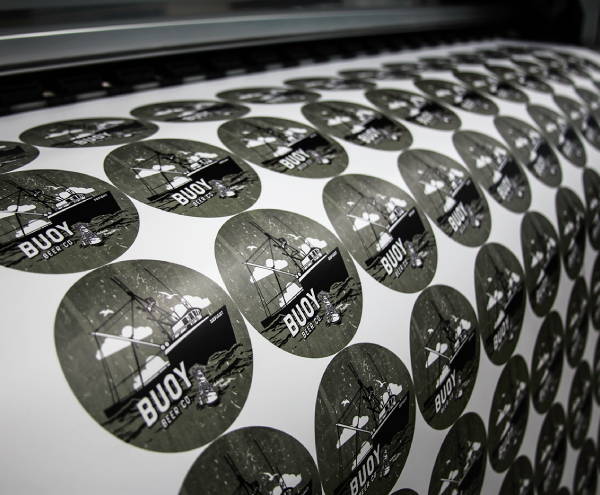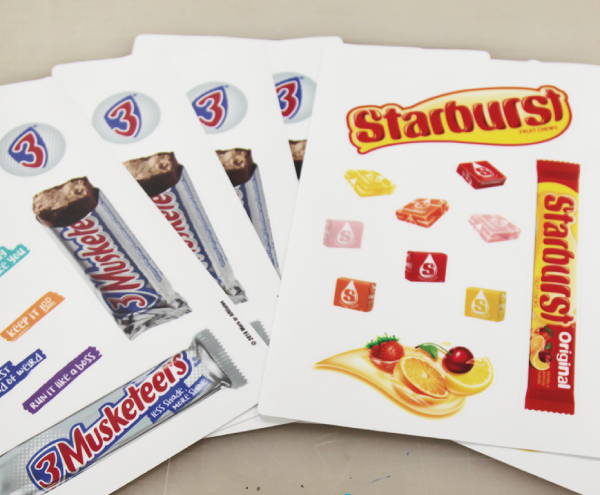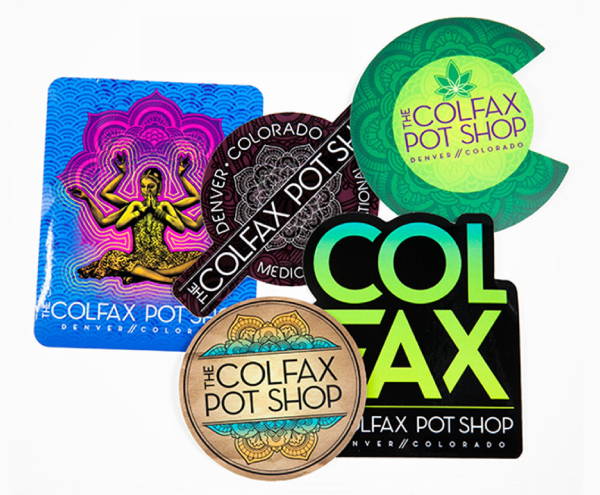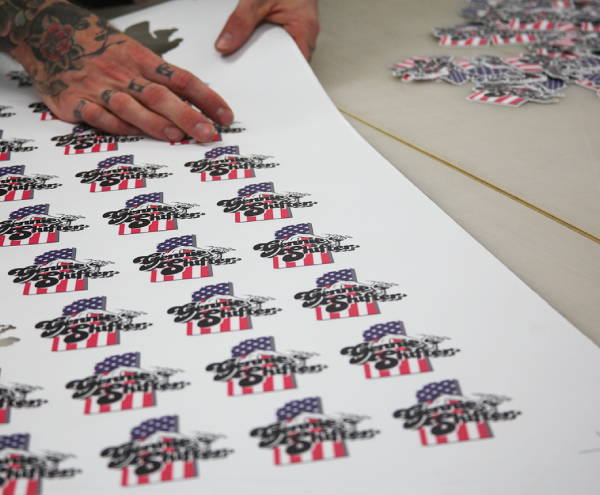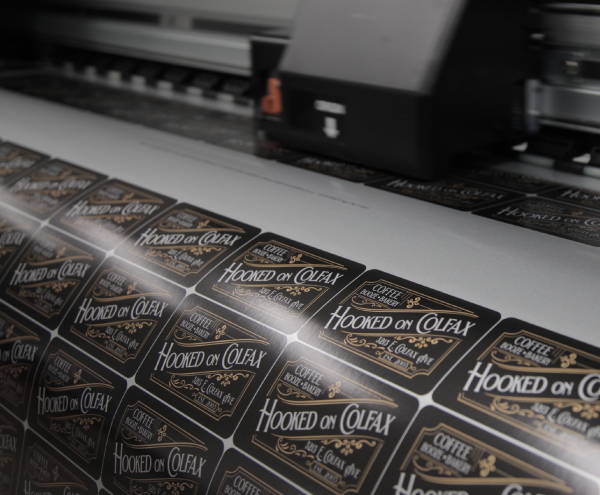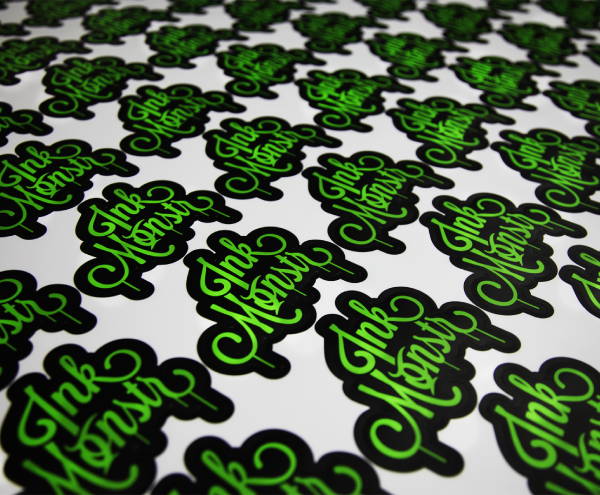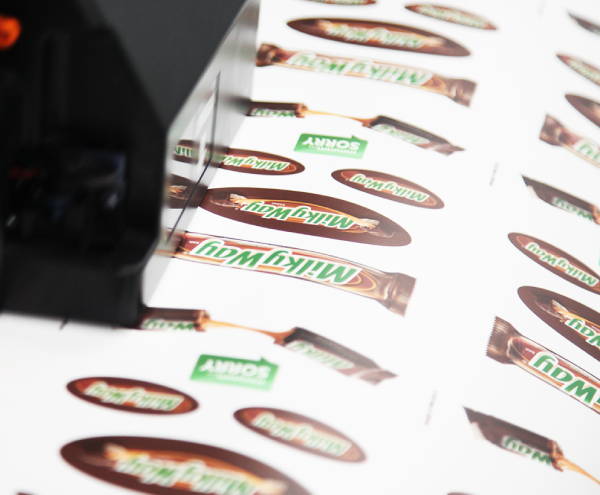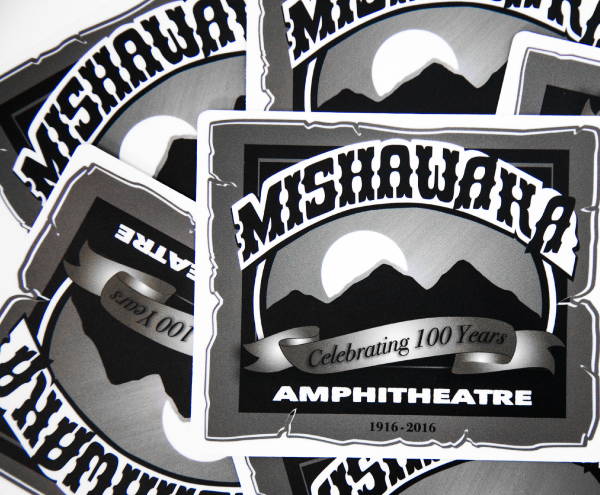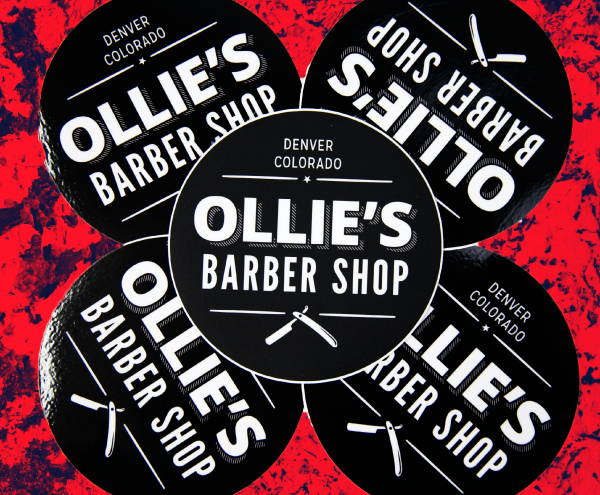 Ink Monstr applies your design to custom shape or simple cut stickers and labels. Just send us your brand info or artwork and leave the rest to us.
Don't have a design or logo? Hire one of our talented graphic designers to create custom artwork for your sticker or label. We have worked with thousands of brands creating high quality vinyl stickers and labels.
Our stickers and labels are printed on the highest quality vinyl for vibrant color and a superior sticking power. We offer several different sticker and label cut types - click here to learn more.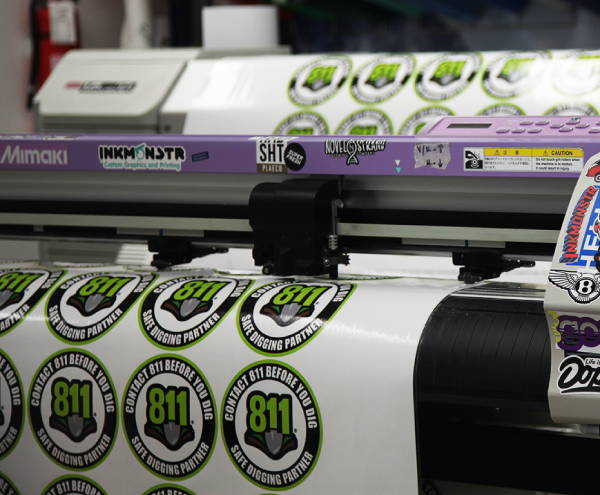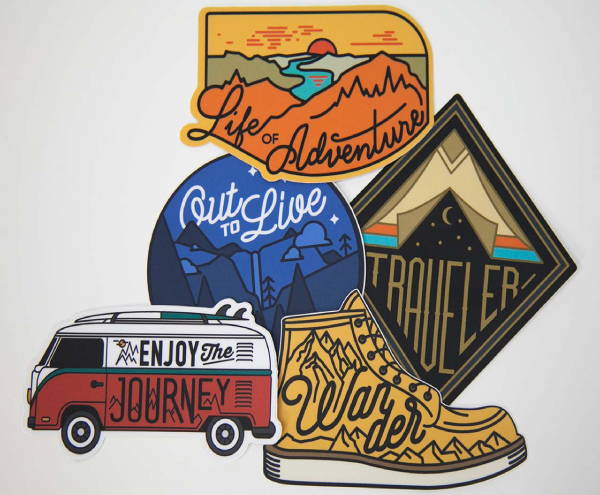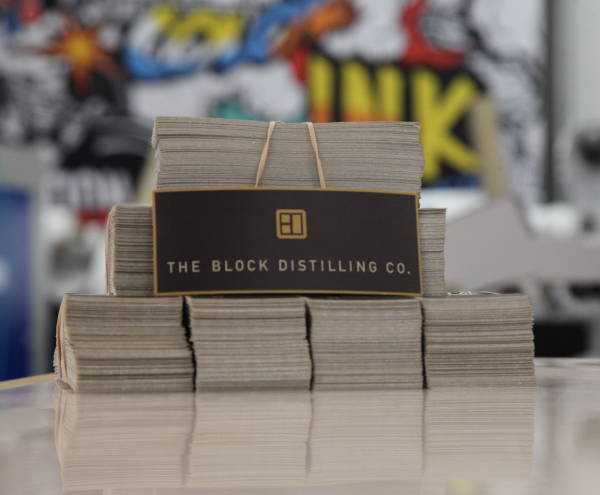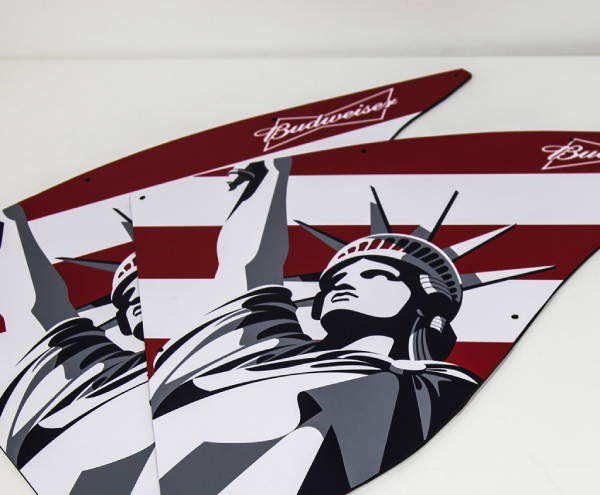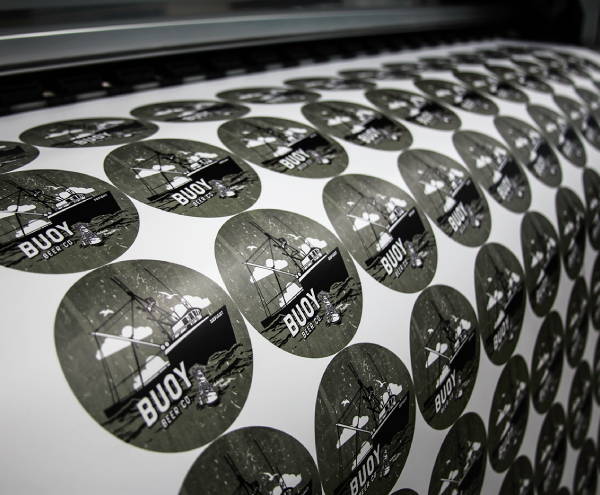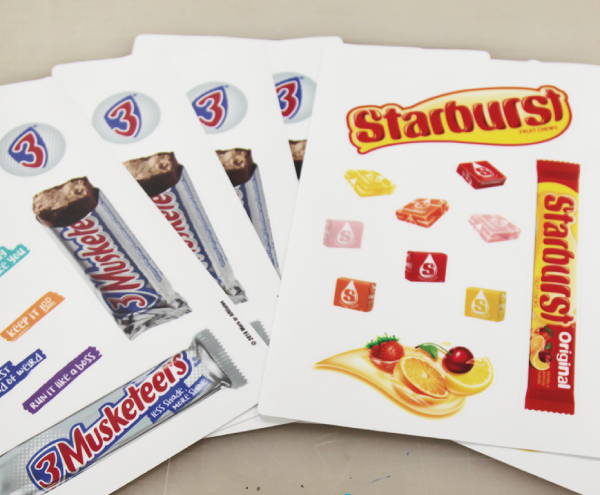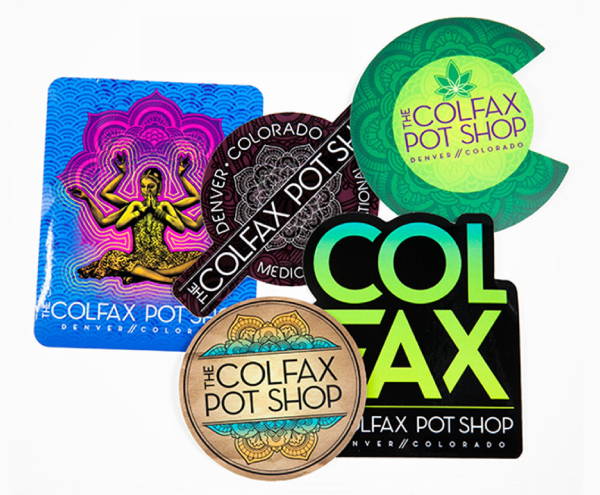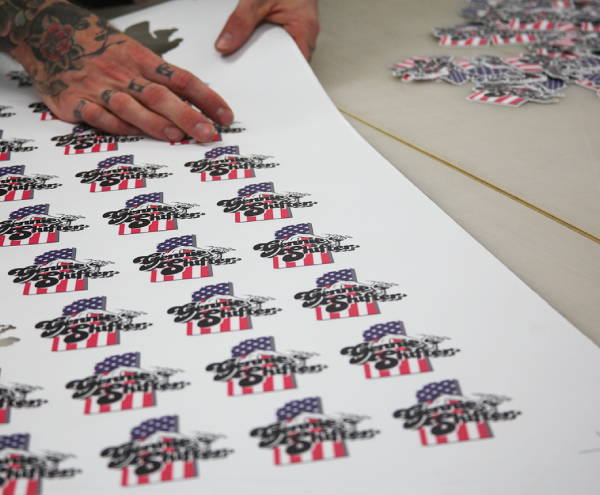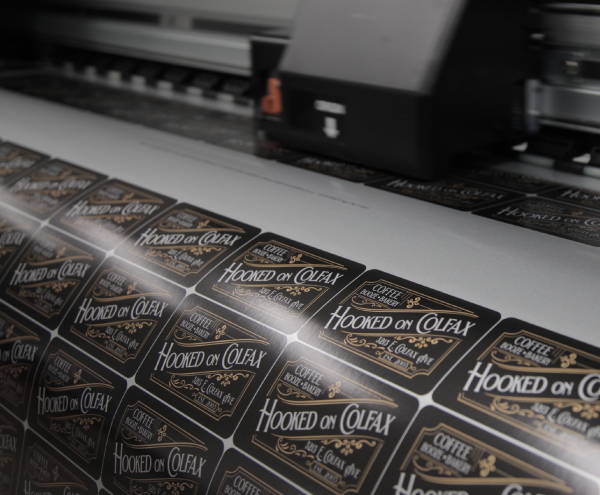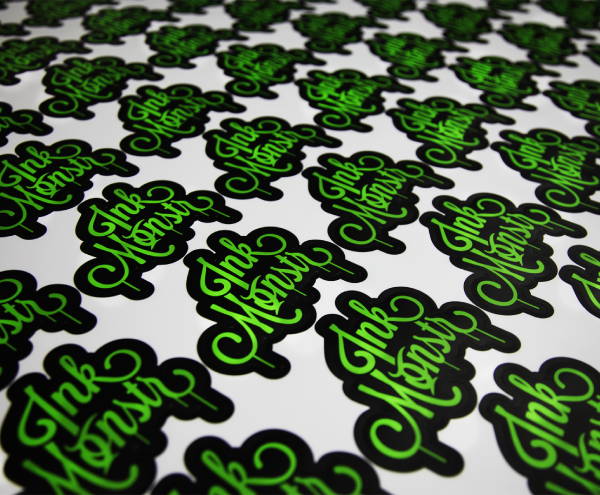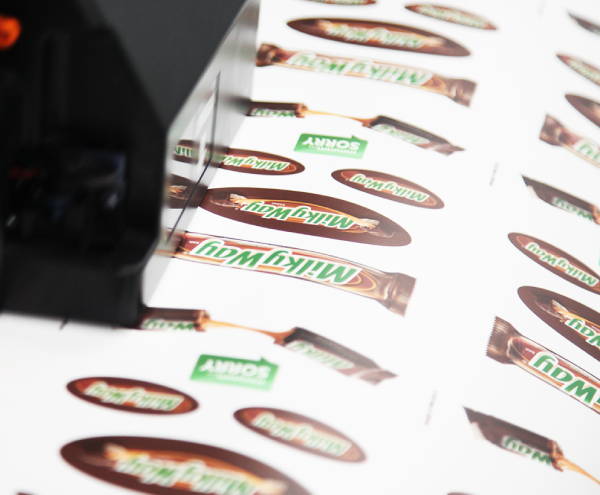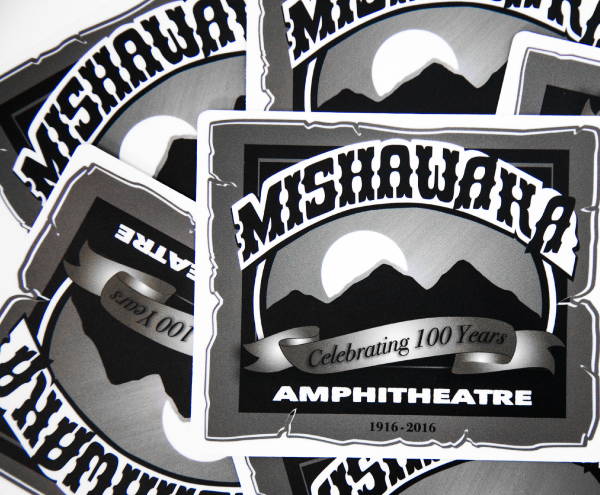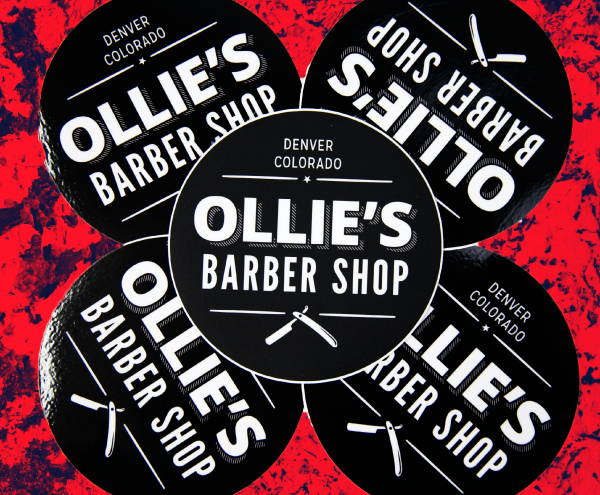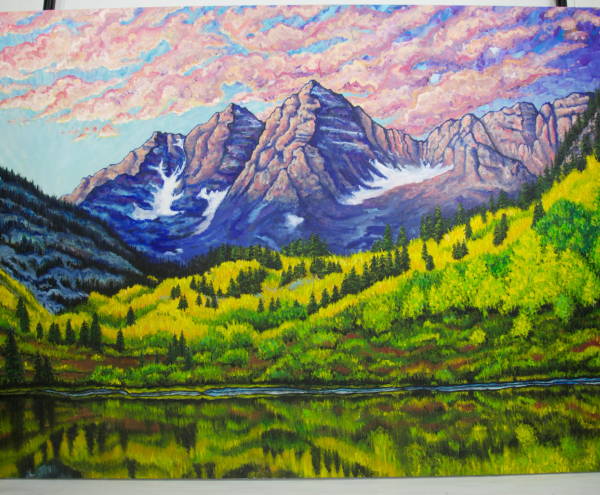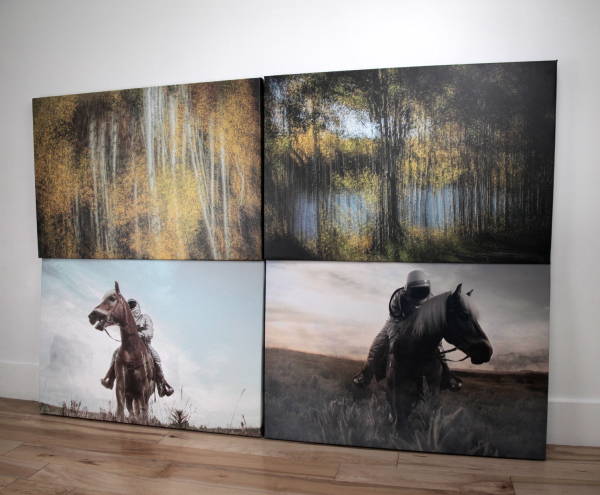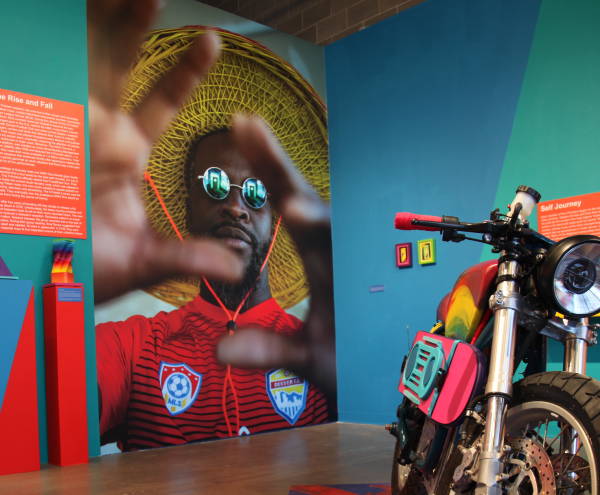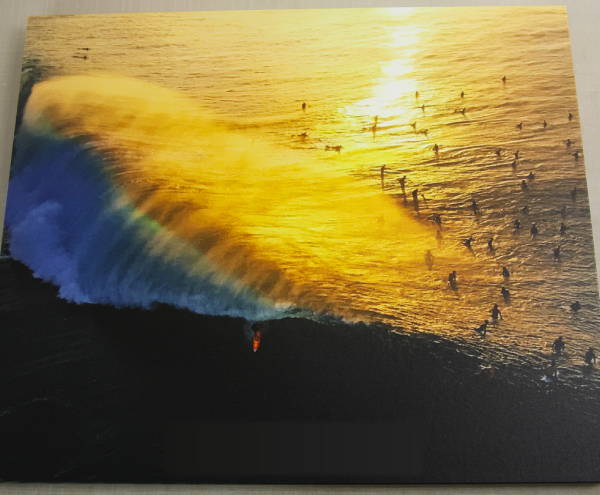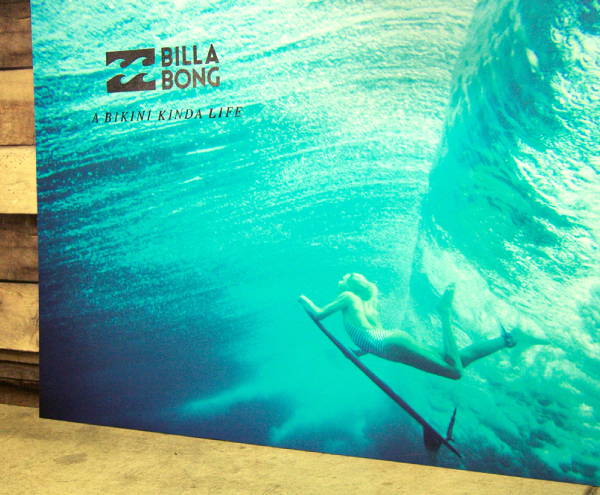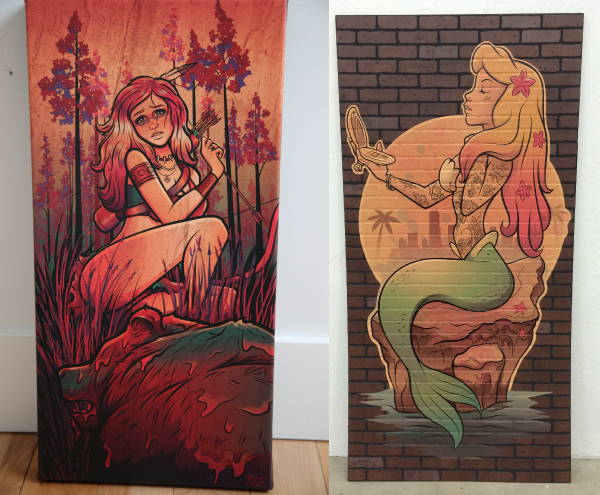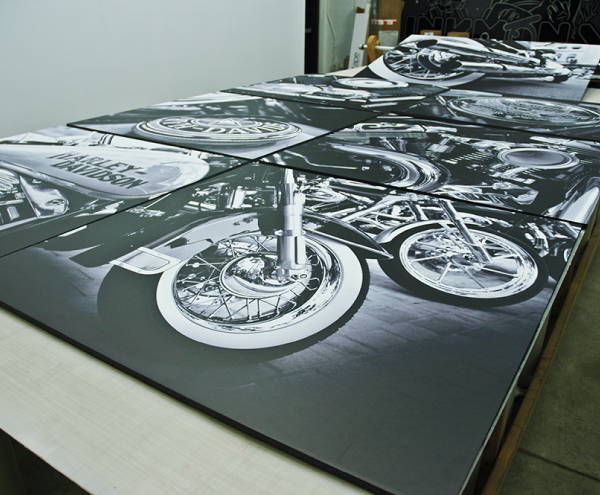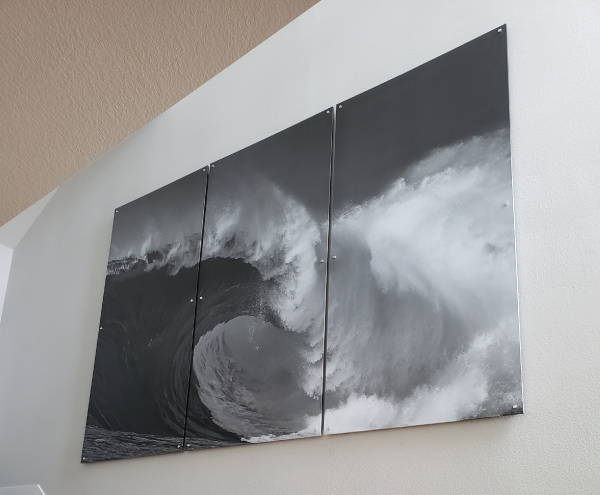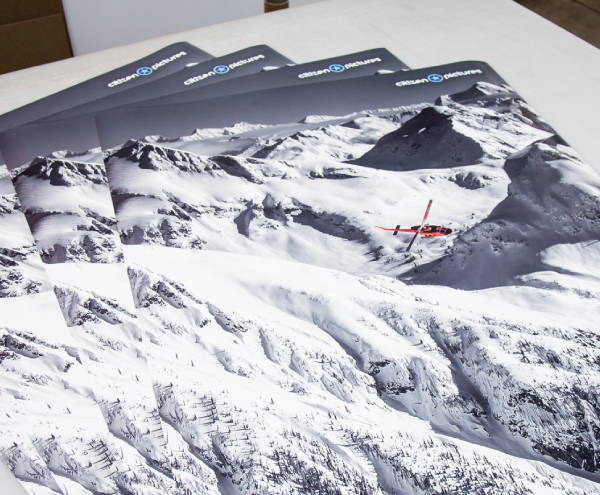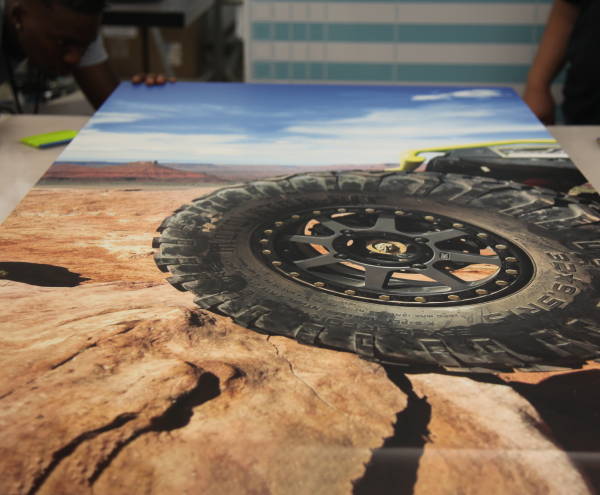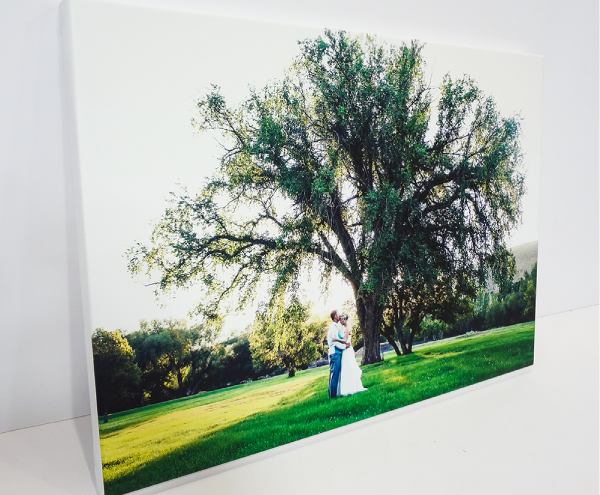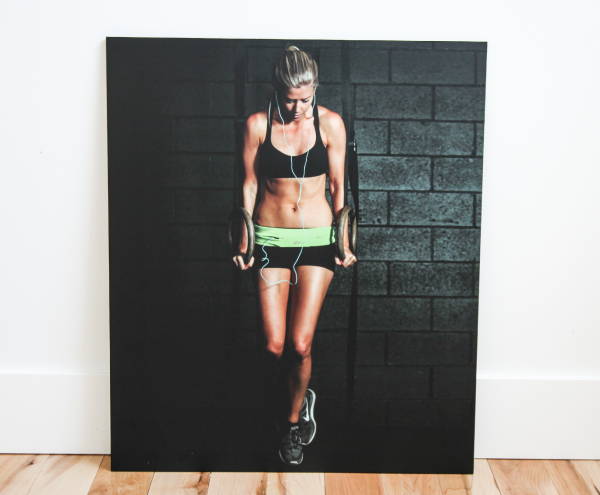 Large, small, or complicated- Ink Monstr has the art world covered for canvas and poster prints for any and all sizes. With our in-house print shop, we're able to take care of those last minute projects without affecting the quality of your print. We know your art print means the world to you and because of that, it means the world to us. With our top quality prints on premium poster paper or high grade canvas you can be sure that your art will look it's best. Our production team will work tirelessly to ensure that your colors match and your image looks no different from what you created on screen. We believe in the arts and what it does for humanity and want your art to go out into the world with a professional edge so it stands out above the rest!
"Looking good at Colorado Mountain College in Glenwood Springs! 30 feet long. Thanks Ink Monstr for making my latest installation look so good."

-John Fielder, Colorado Nature Photographer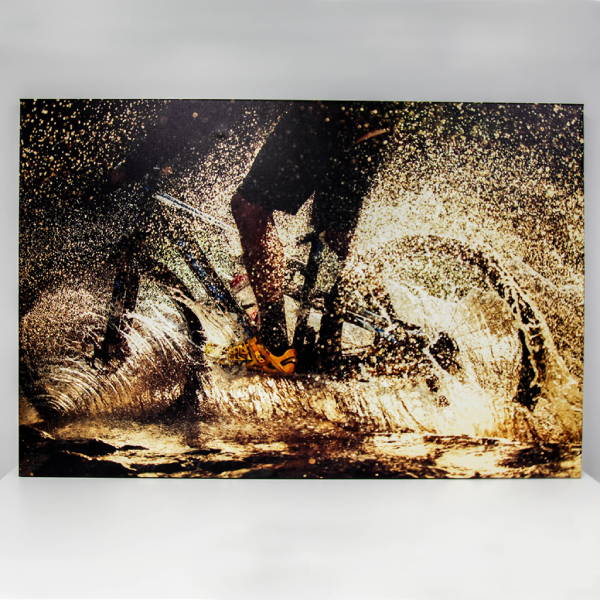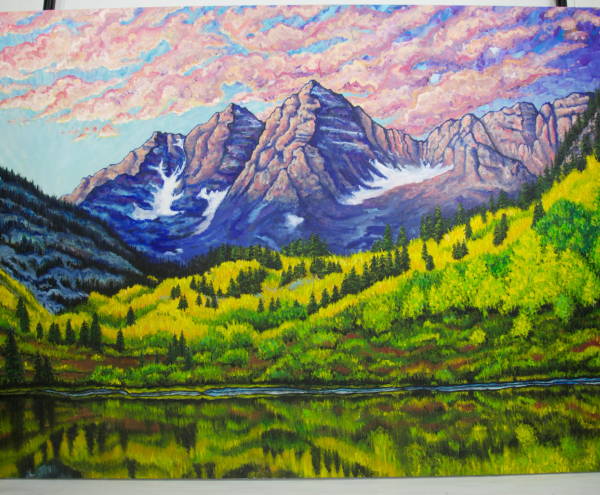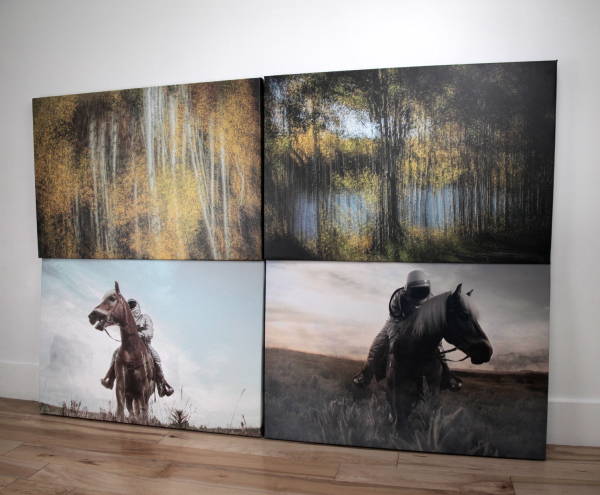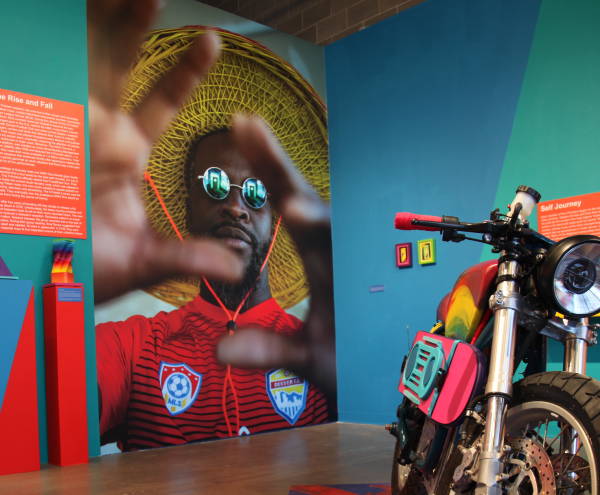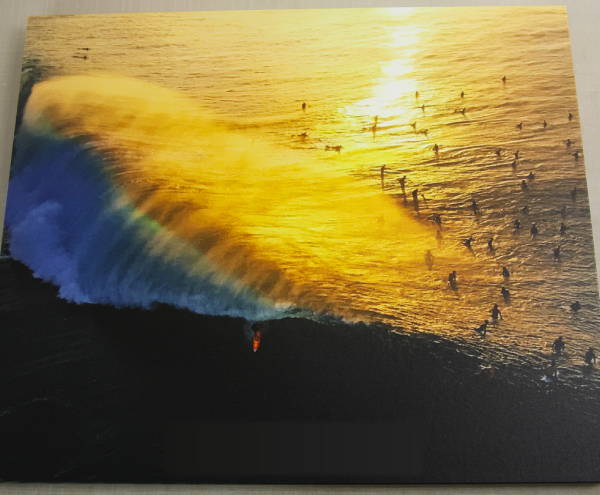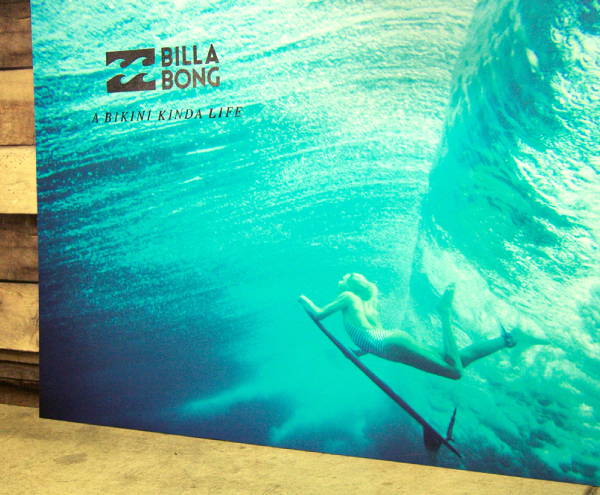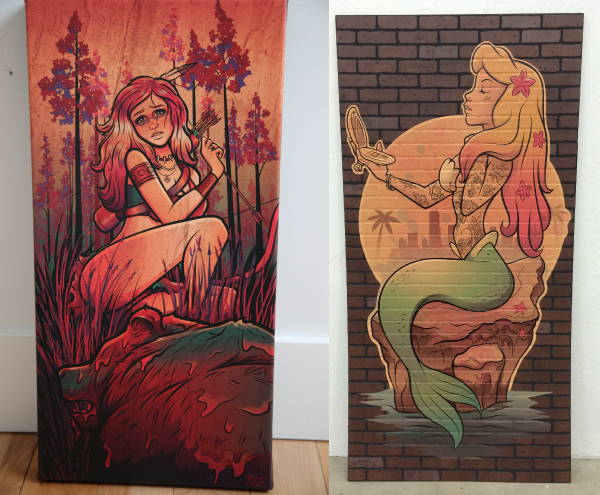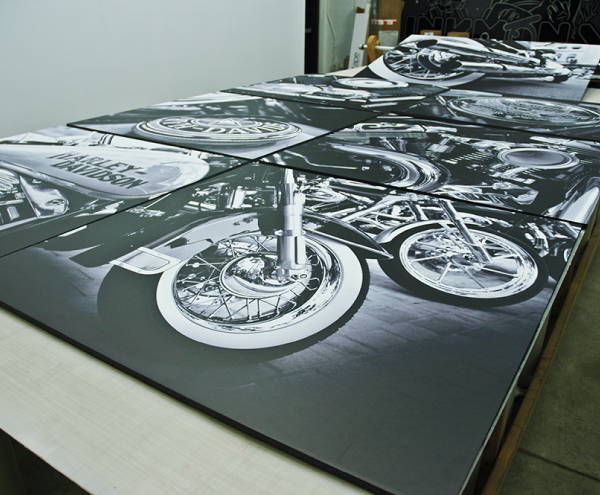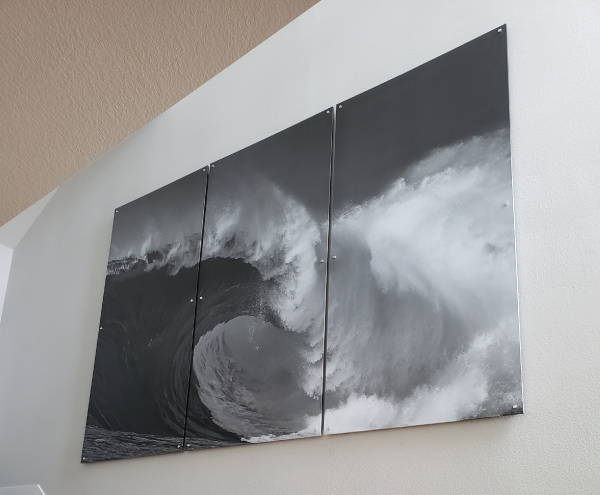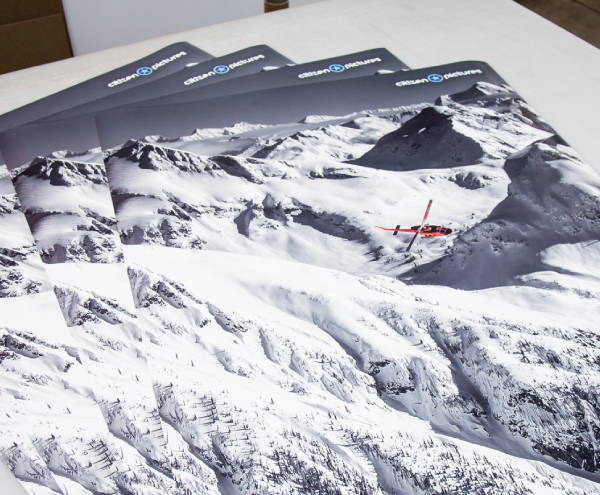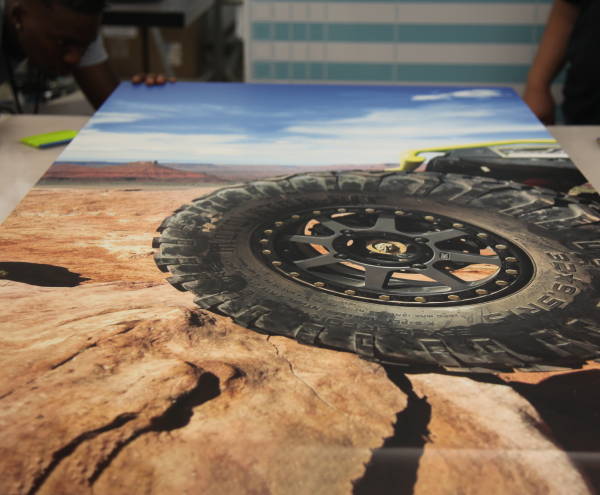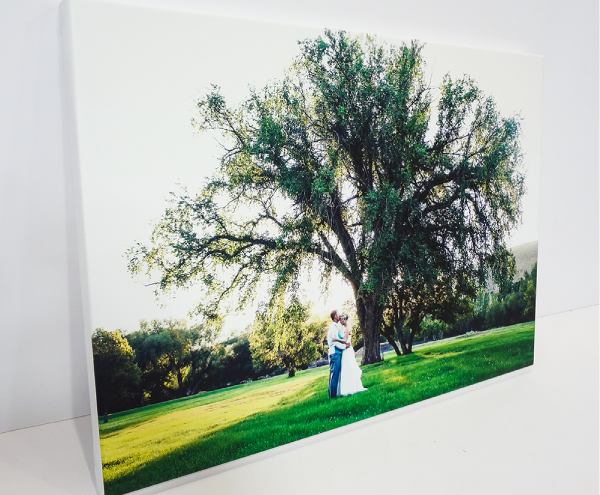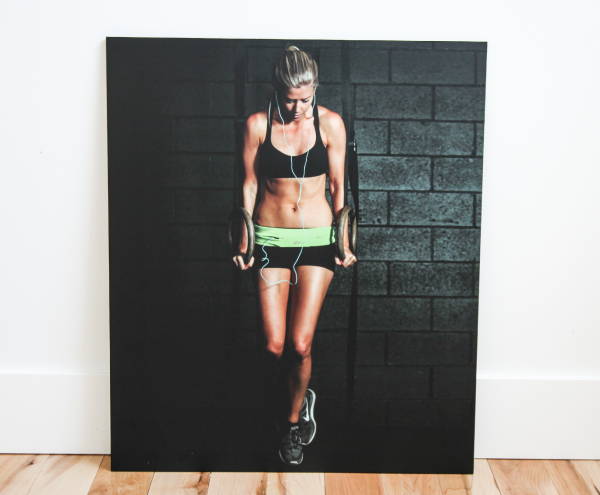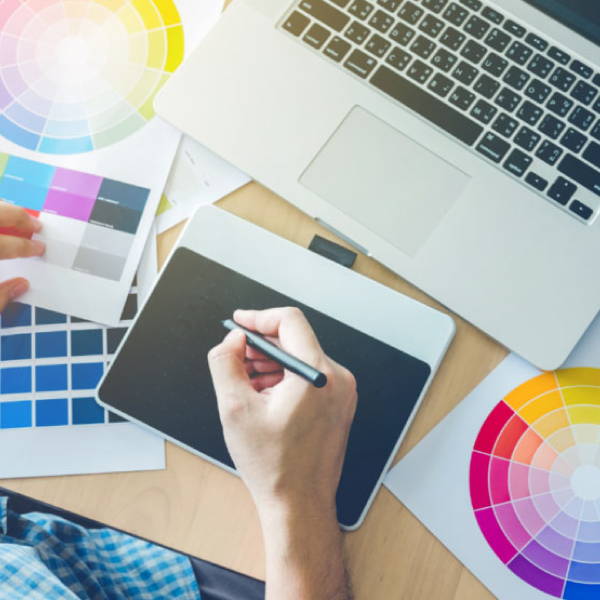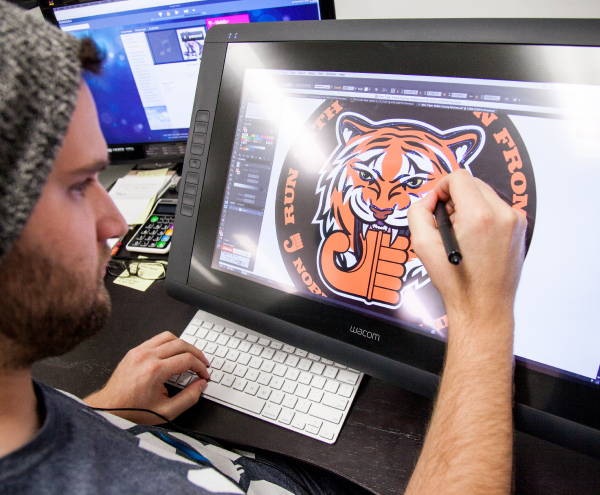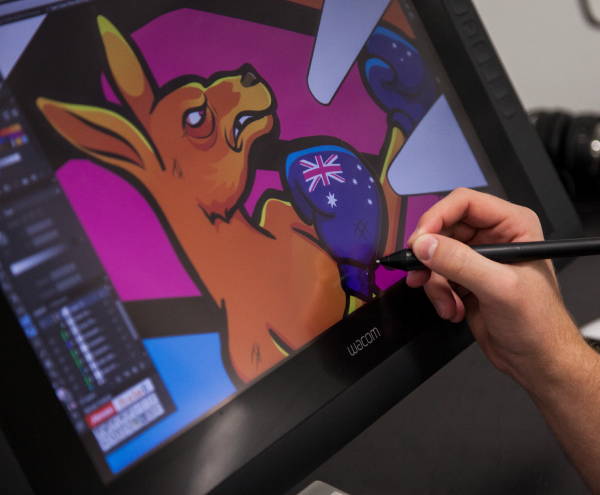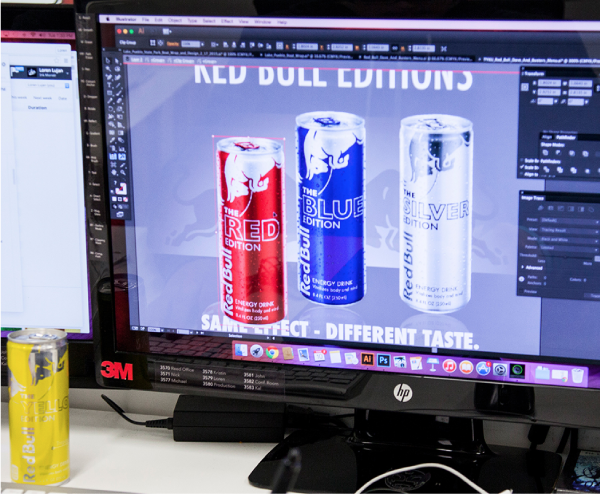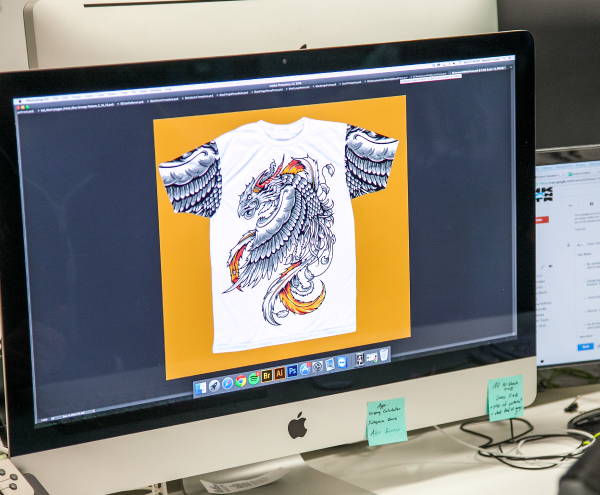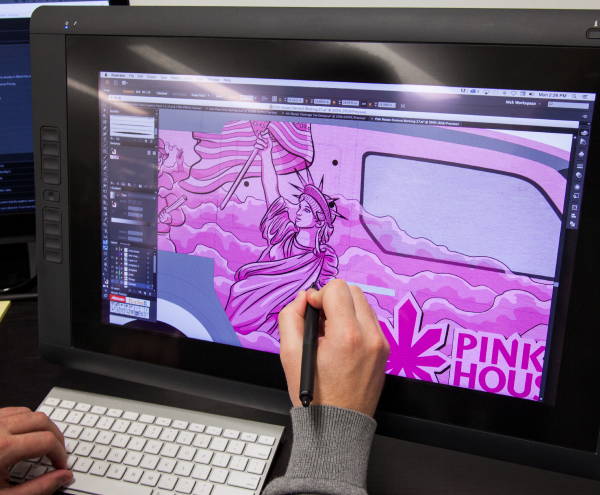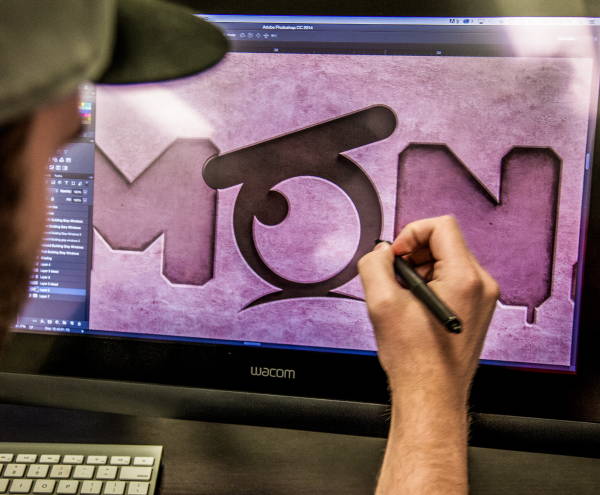 Our in-house graphic design team is here to work with you to create stunning custom graphics and branded content. During your project we keep you involved every step of the way, ensuring the final product is exactly what you are looking for.
We love working with businesses both big and small. There are endless ways to market your company, but the first step is creating a logo that stands out amongst competitors. Ink Monster has helped launch dozens of brands - your logo is just the beginning of getting your name out there. Vehicle wraps, menus, brochures, and business cards are only a few of the ways that we can help expose customers to your brand. Let Ink Monstr help you develop designs that you're proud to show off.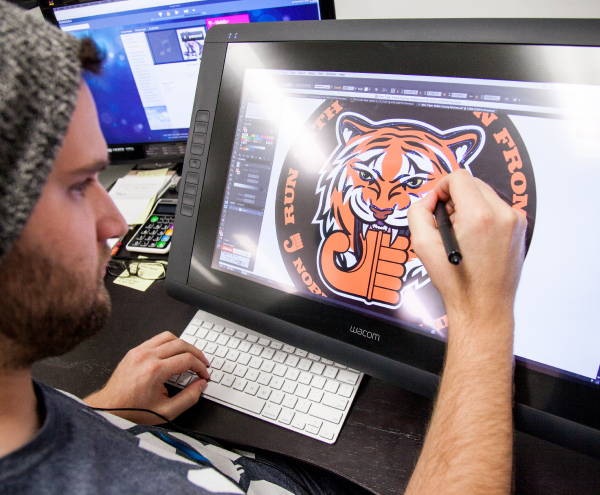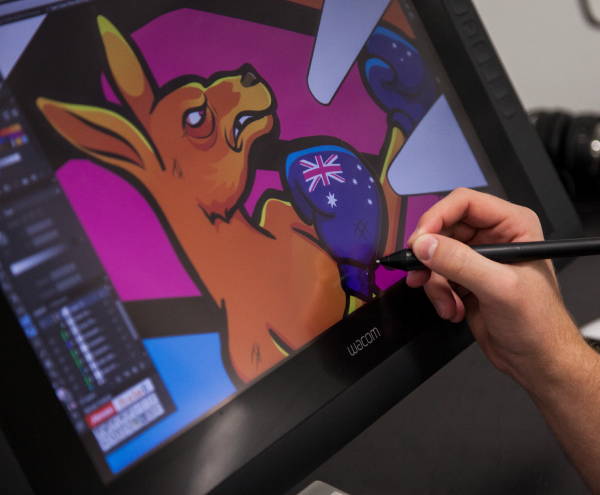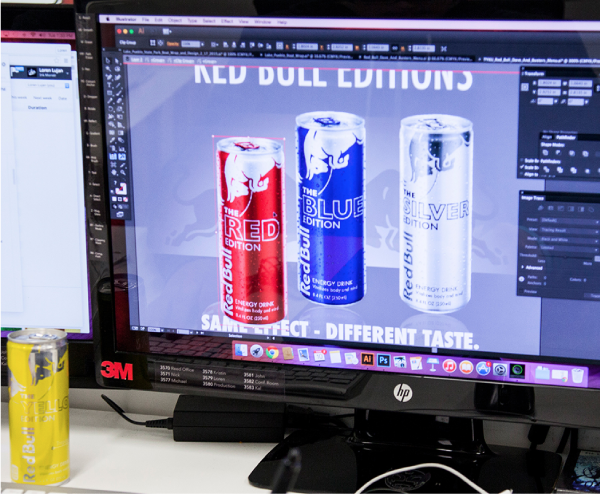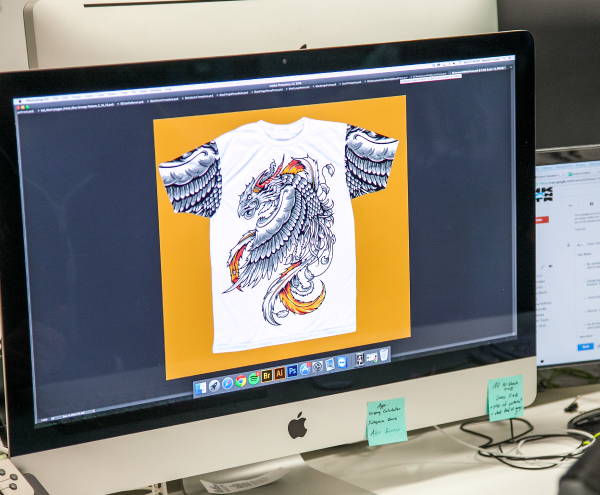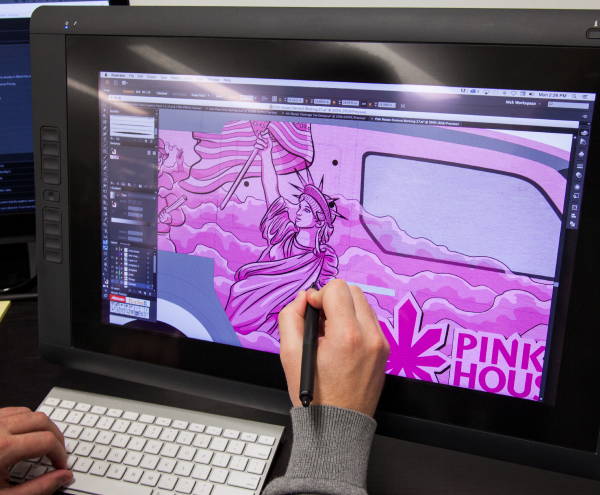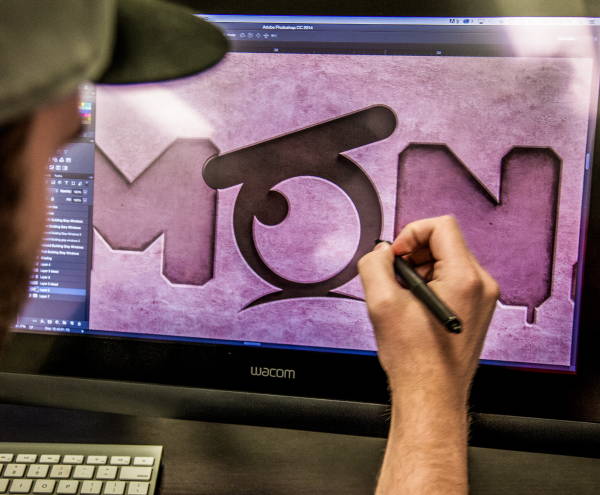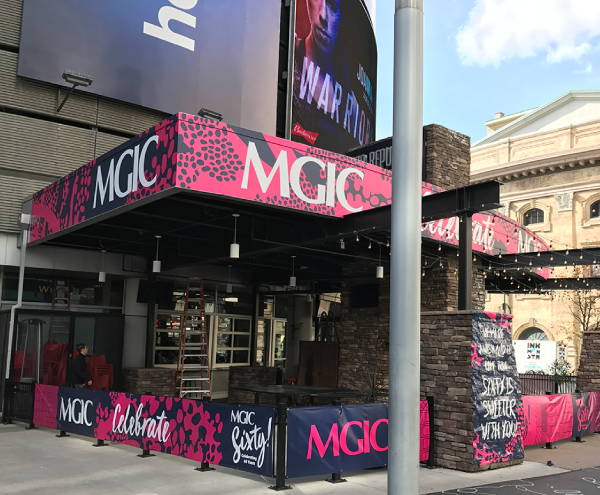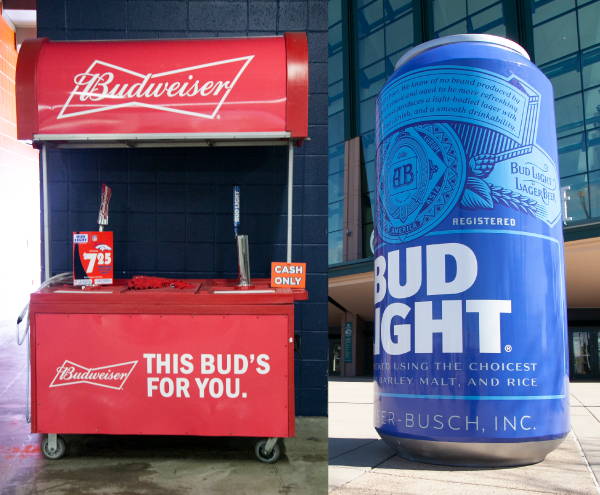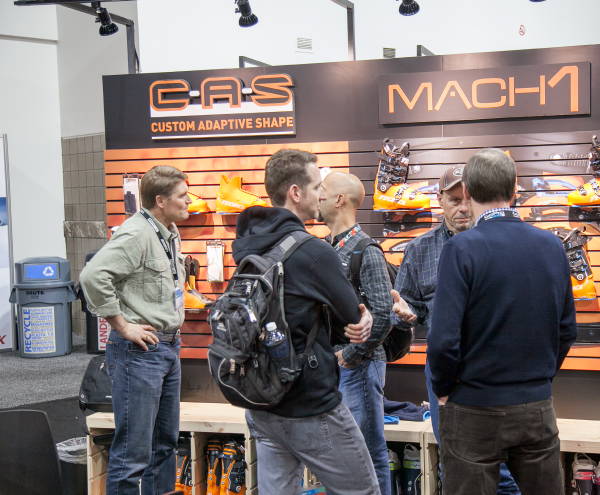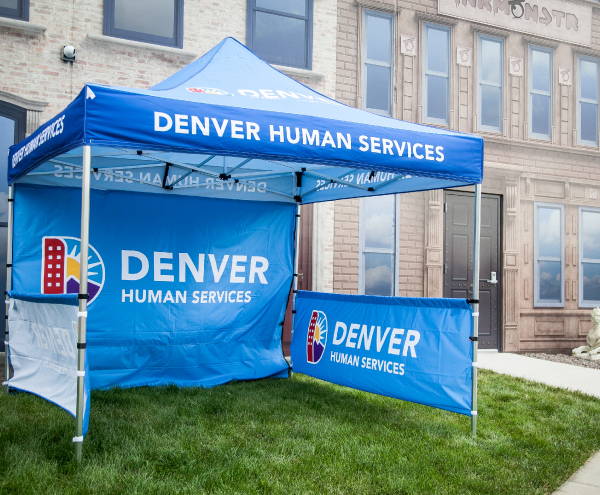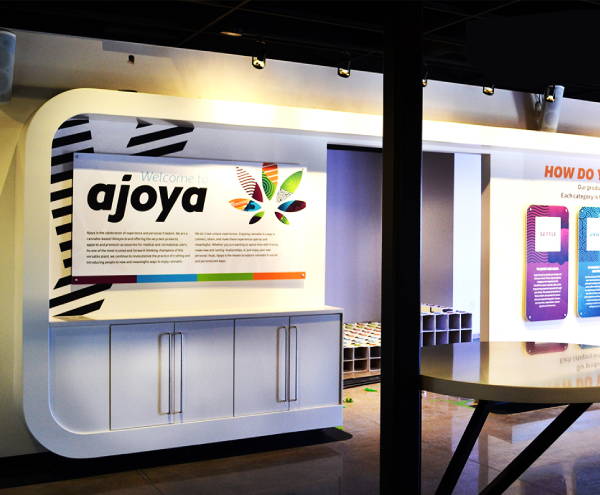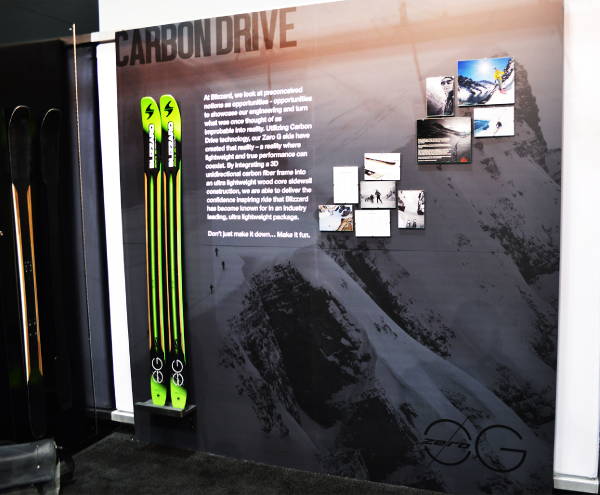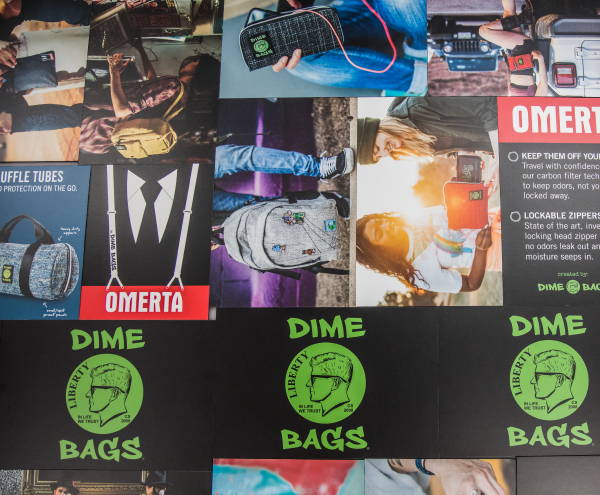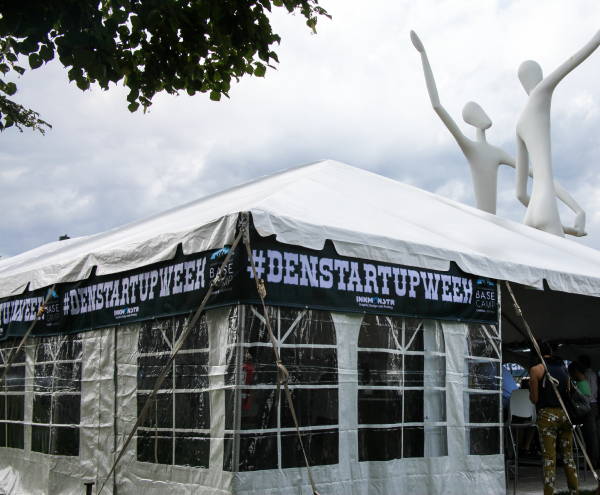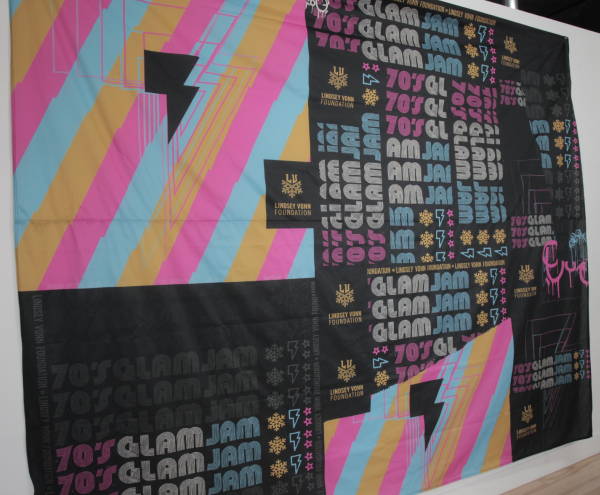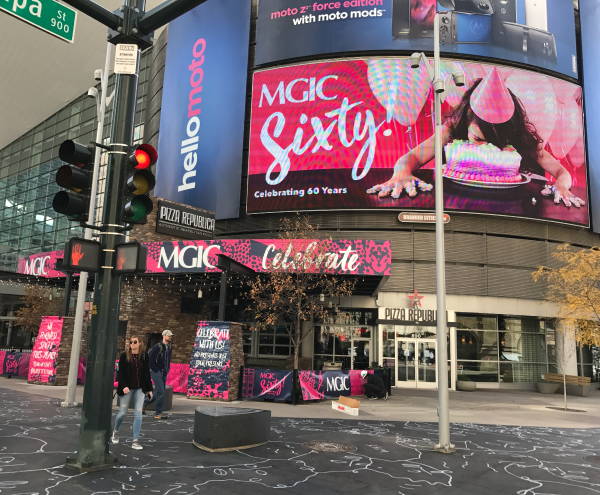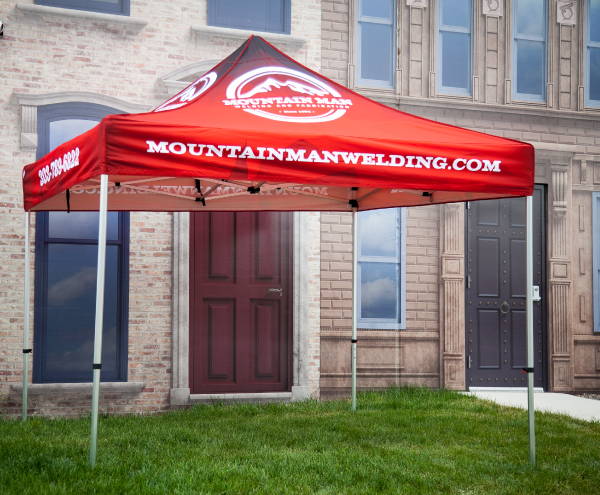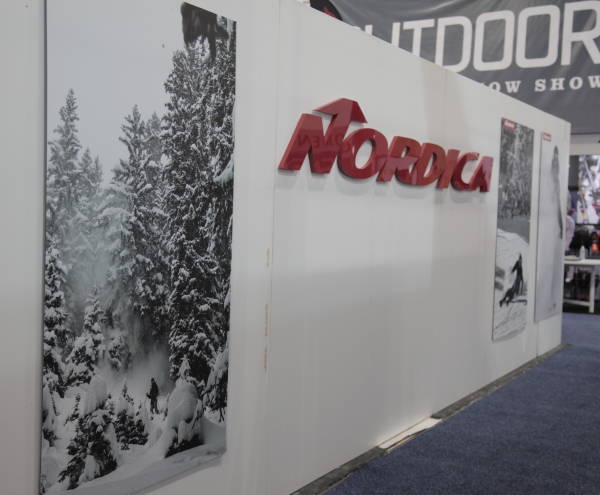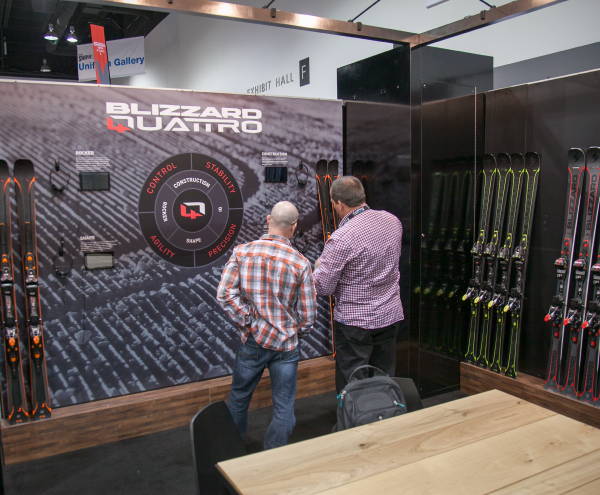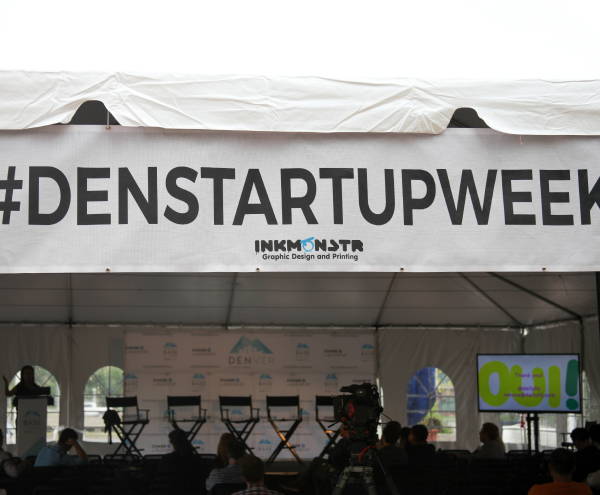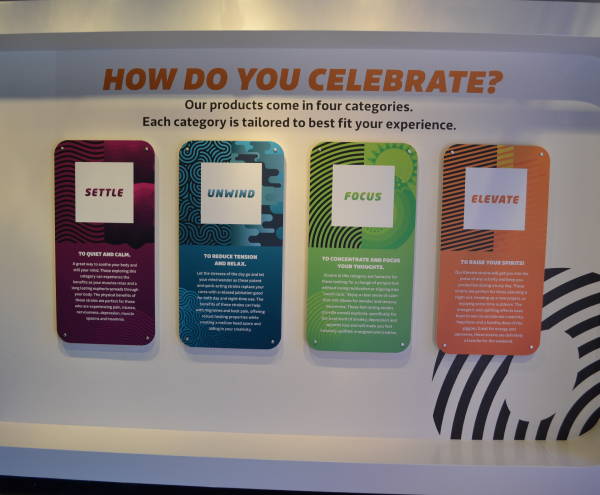 Ink Monstr is a leading design and manufacturing company for awe-inspiring Trade Show displays. From fabric walls and signs, to vinyl decals and wraps, we have everything you need to fill your space. Make your next show unforgettable with an easy to find booth or display.
Check out or SEG Signs and Pop-Up Banner below for additional signage options.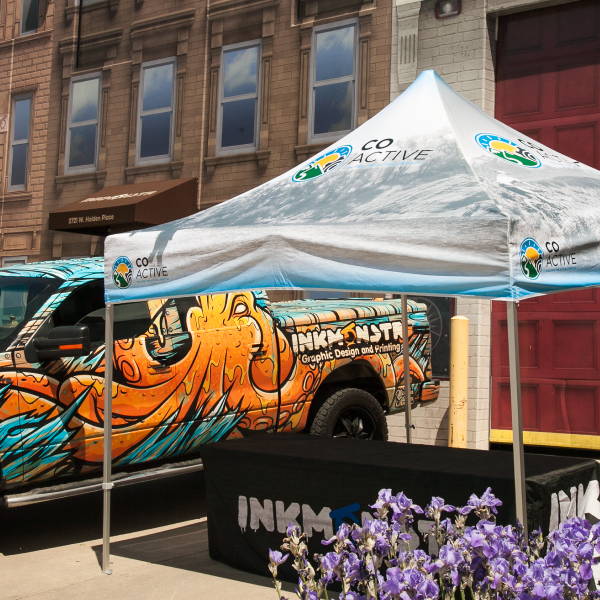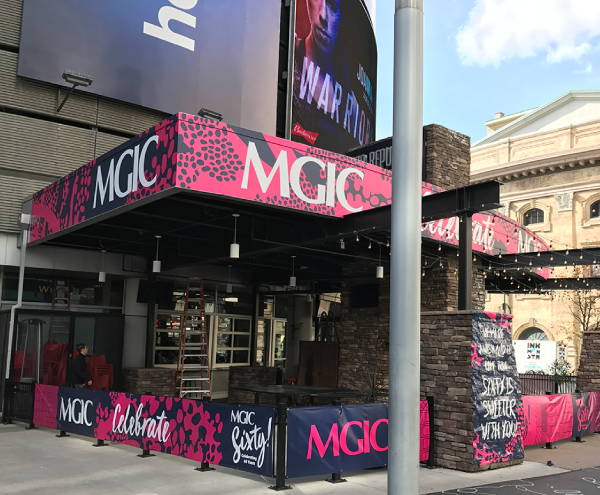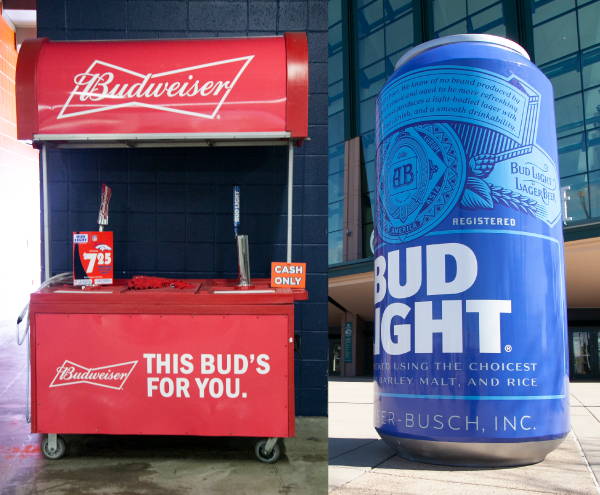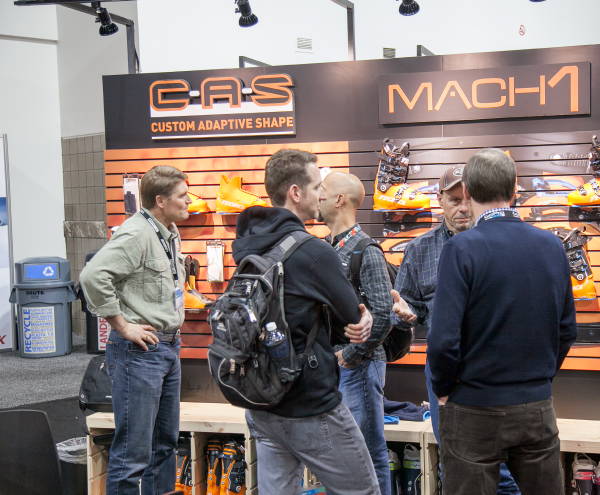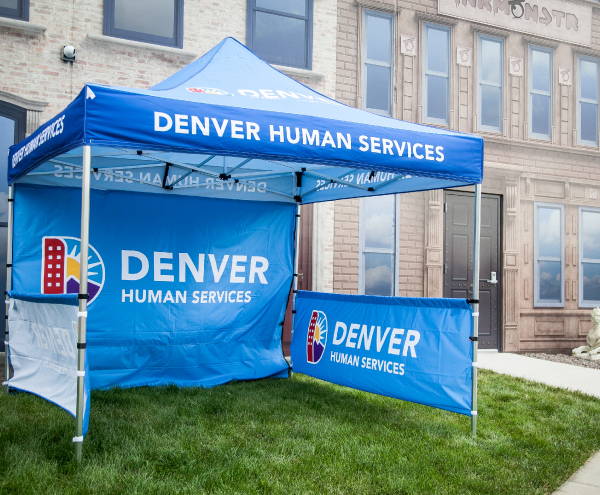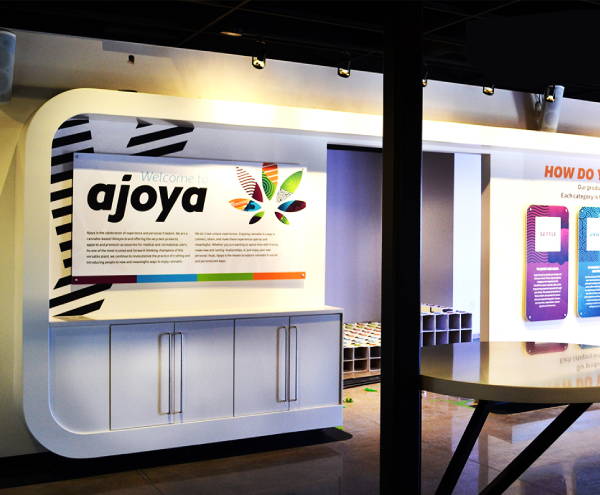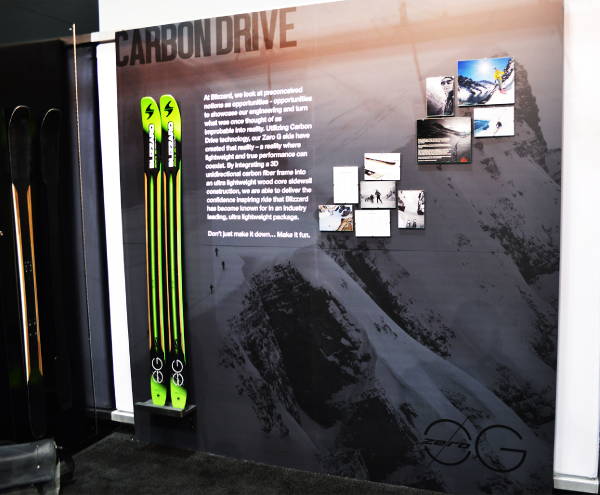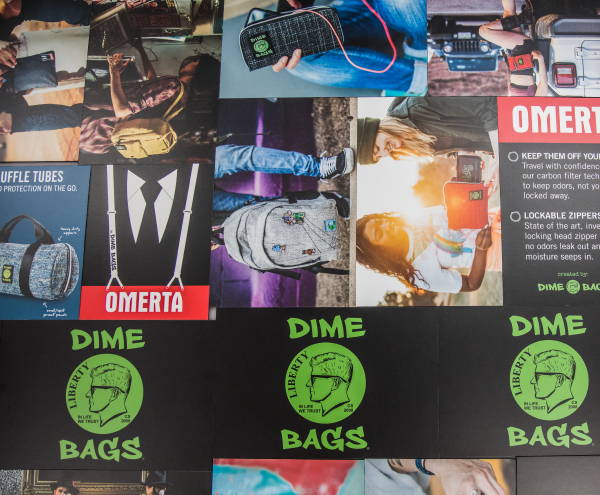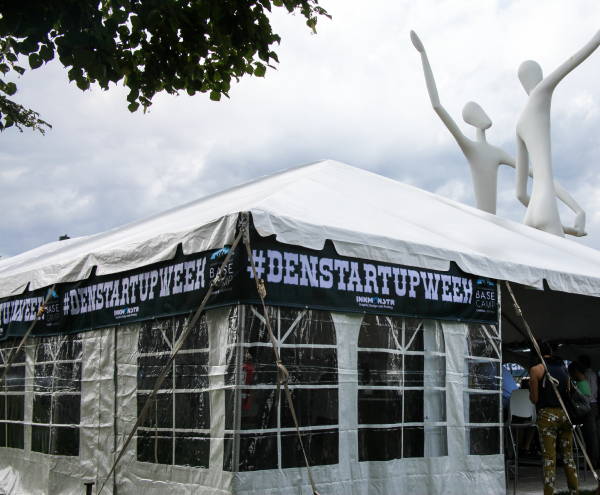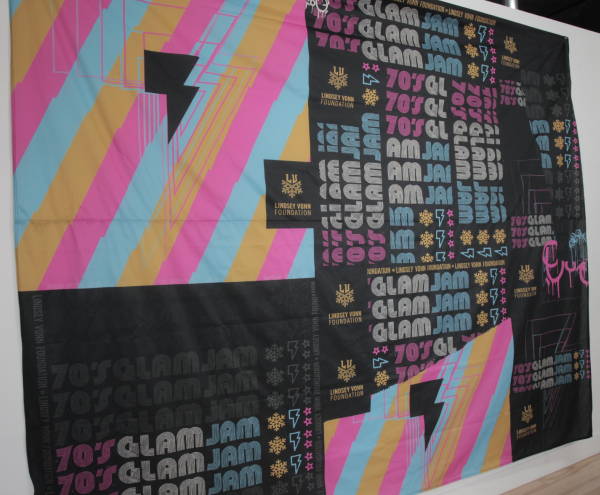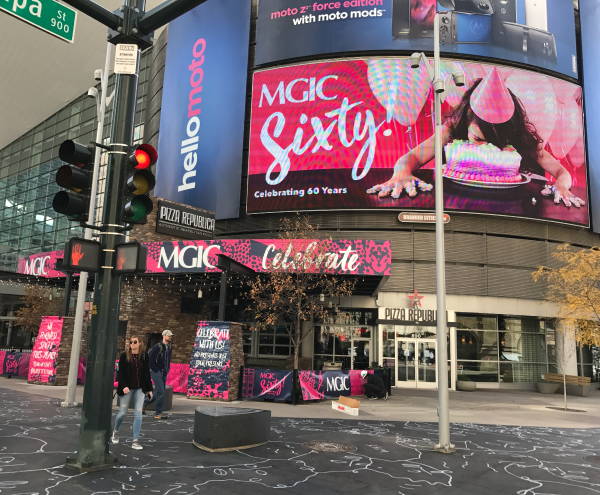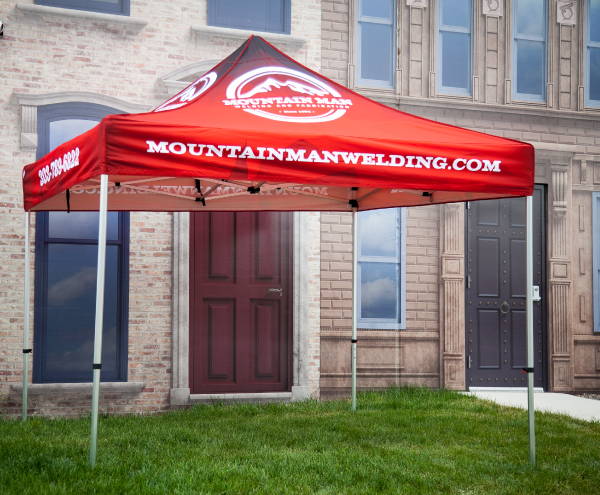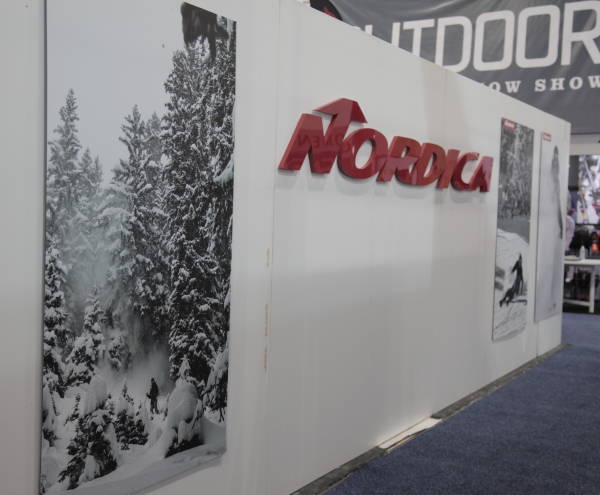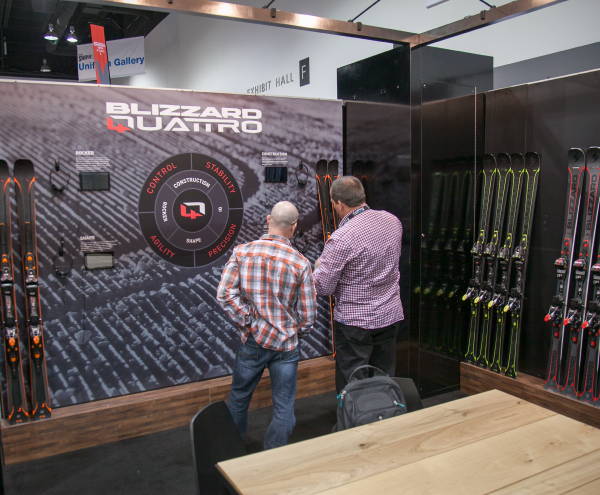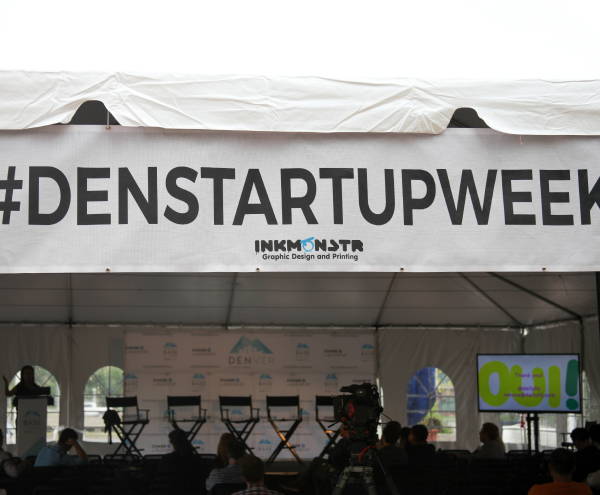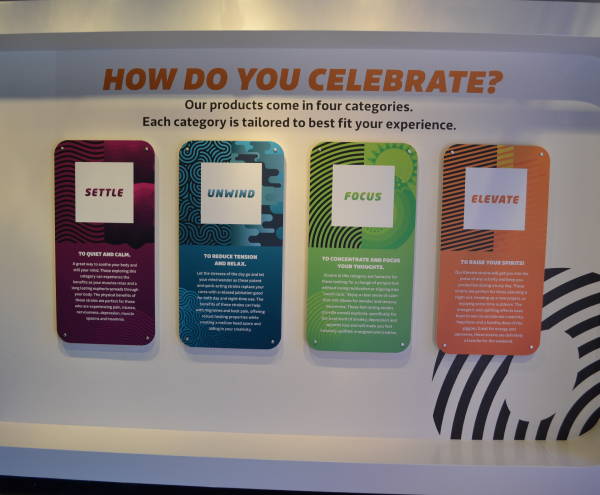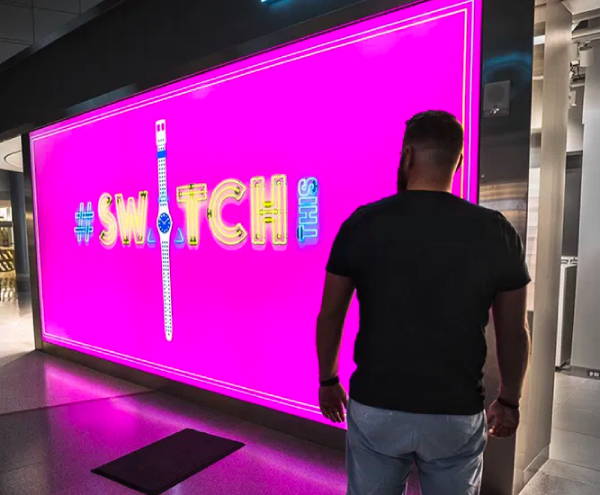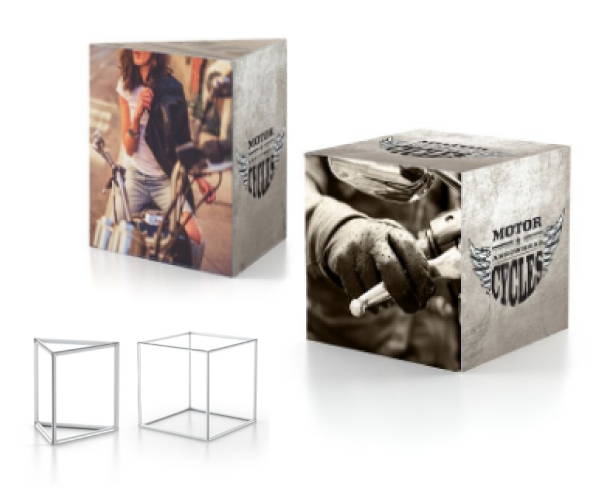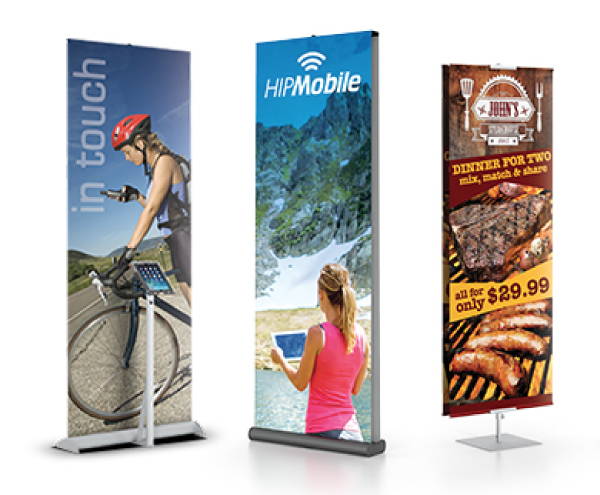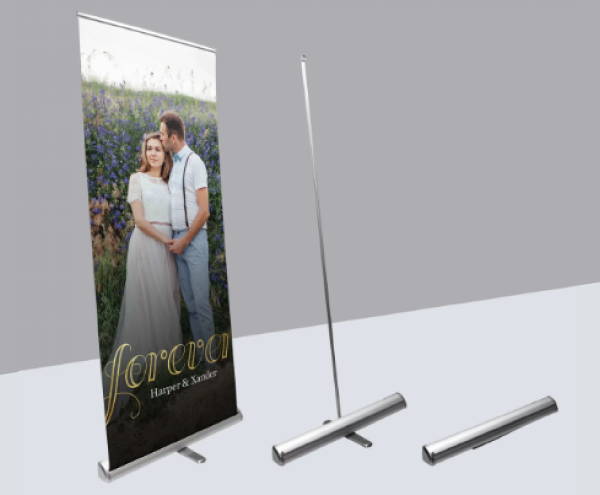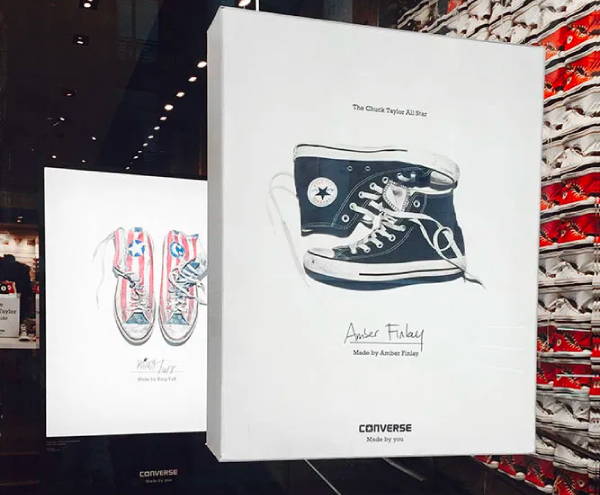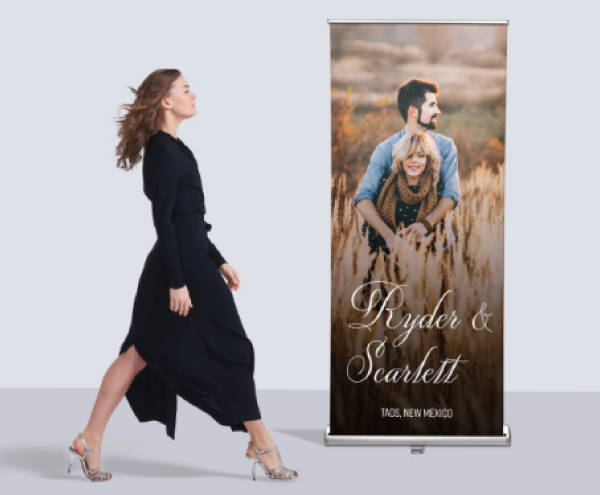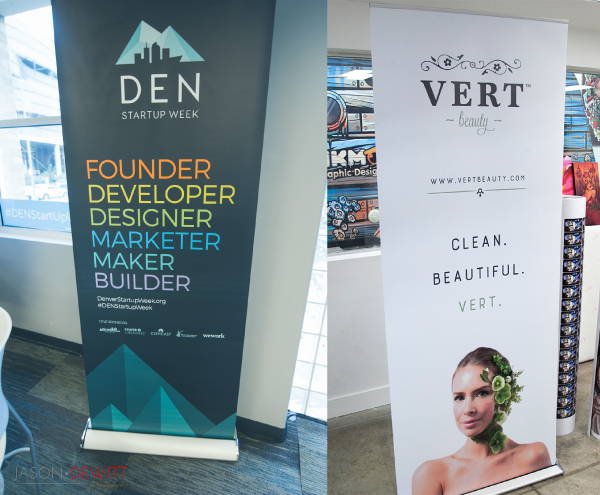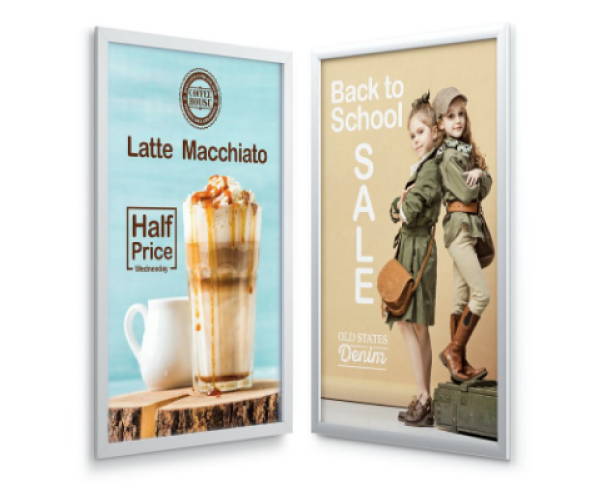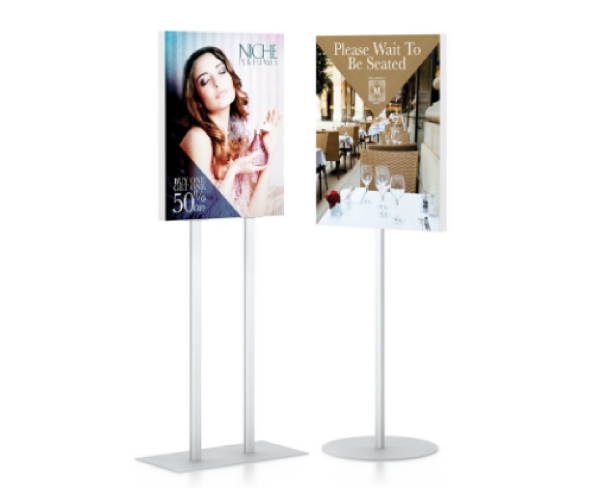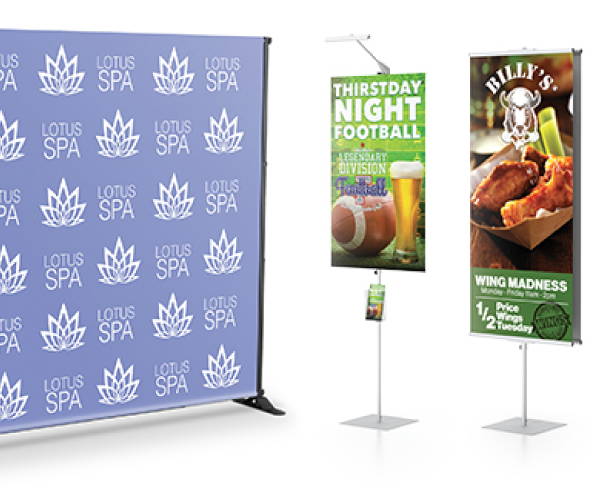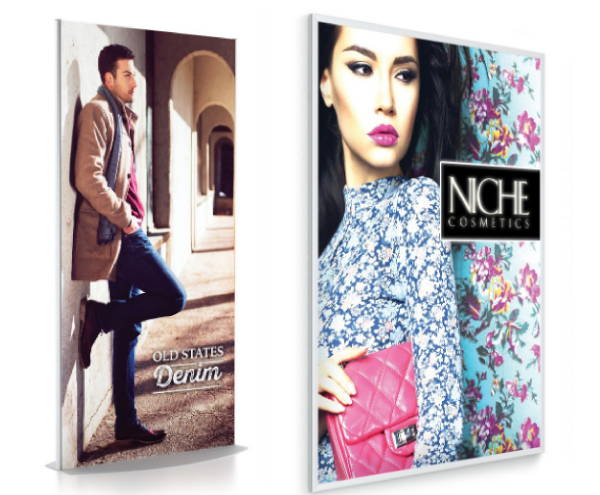 SEG Signage (short for Silicone Edged Graphics) are high quality printed fabric signage. The smooth finish and professional look of the fabric brings images to life.
SEGS are constructed with a thin silicone beading sewn around the edges that fits into edgeless framing, making assembly a breeze. SEGs can be used with standard lightweight frames or coupled with LED lights boxes to draw even more attention to your signage!
Pop Up Banners, also known as Retractable Banners, are the ultimate event signage solution. Perfect for trade shows and other events but also conferences, weddings, receptions, graduations, birthdays, Quinceañeras, galleries, and more! All pop-Up banners feature lightweight, durable, and easy-to-assemble frames.